Comox Valley PCN Culturally Informed Team-Based Care
Following the release of the Truth and Reconciliation Commission's Report in 2015, the Province of British Columbia identified Cultural Safety as a priority in BC's health system. This identification was codified in the 2015 Declaration of Commitment signed by all BC Health Authority CEOs and in 2017 signing of the Declaration by BC Health Regulators. 
Recently the Government of BC released a report titled In Plain Sight addressing Indigenous-specific Racism and Discrimination in B.C. Health Care.  This report identified a health care system with widespread systemic racism against Indigenous people. This stereotyping, discrimination, and prejudice results in a range of negative impacts, harm, and even death. Indigenous women are particularly impacted. Public health emergencies are magnifying these issues.
As part of our work with the Comox Valley Primary Care Network we are coordinating with First Nation, Métis and Inuit peoples to design a holistic and respectful learning journey that has Inuit, Métis and First Nations community members ensuring it's accuracy and applicability.  Together we are developing a tool kit that will be both physically available to Primary Care Network membership as well as electronically through Pathways. This toolkit is meant to create easy access to resources and knowledge that support physician's and other health care professionals to easily navigate health and wellness options that are culturally appropriate for Métis, Inuit and First Nations persons.  All members of the Primary Care Network teams will have the opportunity to engage with Cultural Competency training that aims to create a primary care environment that feels more culturally safe.
All of the care teams in the Primary Care Network will have the opportunity to participate in an exciting Cultural Safety learning journey and it is our hope that through this learning our Primary Care Network team will be able to provide culturally informed care.
To learn more about Cultural Safety watch this short video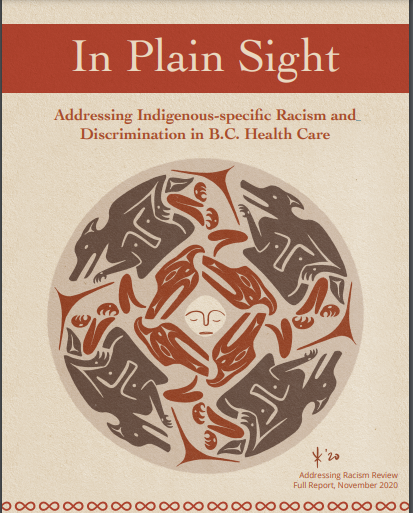 To view Report: In Plain Sight Report
Culturally Informed Team-Based Care Image and content - Coming Soon