Comox Valley Accommodation List for Visiting Physicians
The Comox Valley Division of Family Practice has created a list of housing options below to assist visiting locums. If you would like to add your accommodation to this list please email the Comox Valley Recruitment Coordinator at comoxvalleyrecruitment@comoxvalleydivision.ca
Local Hotels - Special Rates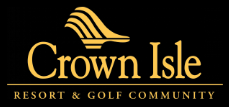 The Comox Valley Division of Family Practice has secured a ​preferred rate for visiting locums to ​our community. Stay at Crown Isle Resort in any Standard room with Queen size beds (Fairway, Fairway Deluxe, JR Suites) for $131 per night plus tax and any King Suites or King Jacuzzi Suites (full kitchen) for $181 per night plus taxes. Please contact Crown Isle to book for for additional details.  
Please note: The Division is not affiliated with any of the accommodations listed below and provides this list for information purposes only. The Division also makes a concerted effort to ensure that this info is up-to-date and accurate, but please make sure to confirm details with the accommodations directly.
Temporary sublet furnished home

Cost: $2200 / month between October and December 2023.

Point Holmes family home

Cost: $2950 incl. utilities and internet

Puntledge family home

Cost: $2,300 incl. utilities and internet

Cost: $3,000/month excl. utilities

4 bedroom, 2 bath, fully furnished.

Valley View Carriage House

Cost: $1950/month or 600/week

1 bedroom, 1 bath

Comox Hideaway, short term rental

Cost: $140 night (3-night minimum) based on double occupancy or $800 per week

2 bedroom, 1 bath

Newly renovated suite

$1000/month

Suite, one bathroom

Short-Term Suite

$1075/month

Suite, one bathroom

Brand New Rancher

$3900/month + utilities and internet

3 Bedroom, 3 Bath

2 Bedroom Cottage

Cost $2000/month - minimum 3-month rental

2 Bedroom, 1 Bath

Carriage House 3

Cost: $700/week or $2400/month

2 Bedroom, 1 Bathroom

Riverfront Apartment

Cost: $2800/month

2 Bedroom, 2 Bathroom

More Info>

Arbutus Rise Guest Suite

Cost: $130/night or $700/week or $1800/month

1 Bedroom 1 Bathroom

Terrace View

Cost: $2700/month. 

3 Bedroom in Courtenay

Newly renovated central Comox

Cost: $500/week or $1600/month

1 Bedroom in Comox

Basement suite near hospital

Cost: $600/week or $2100/month 

2 Bedroom in Courtenay

Beautiful West Coast Family Home

Cost: $3200/month + utilities - Available May 1st, 2023

3 Bedroom (or 2 bedroom, 1 den) in Comox. 

Saratoga Beach Black Creek

Cost: $3500/month - available Dec 23 2022- March 25, 2023

2 bedroom, 2 bathroom, hot tub.

Sweet on Maryport

Cost: depending on the season

New fully furnished 2 bedroom 1 bathroom. 

Family Home 

Cost: $3000/month + Utilities

1622 sq ft rancher: 3 bedroom, 2 bathroom in East Courtenay.

Laneway Cottage at Croteau Beach

Cost: $2500/month, $700/week, or $125 - $150/night depending on the season.

Located 100 meters from Croteau Beach and MacDonald Wood Park, this newly renovated cottage comes fully furnished with a kitchen, laundry, bedroom, and heated tile floor bathroom with a custom walk-in shower.  

 

Cozy Cottage By The Sea

Cost: $500/week, $110/night, or $2000/month. Increased pricing over the summer.

This cabin is located minutes from the beach. One bedroom, full amenities. Access to own front yard and back deck.

Suite Rental 

Cost: $1200 incl. utilities 

Sunny, furnished, walkout basement suite for rent in Cumberland.  It is self-contained with its own entrance, 1 bedroom, 3 pc bath, laundry, kitchen, living room.

Comox Carriage House 2

Cost: $160/night (3-night minimum) or $850 per week

Self-contained two-bedroom carriage house in scenic Point Holmes. Five minutes to the airport, 14 minutes to NIC and North Island Hospital, and close to downtown Comox. Step outside to paddle or swim or explore many neighborhood trails. It's 30 minutes to the base of Mt. Washington and close to many activities.

Rancher in The Ridge, Courtenay

Cost: $3175/month excl. utilities. 1-year lease minimum.

Gorgeous 3 bdrm/2 bath almost brand-new home suited to a professional or retired person or couple, situated minutes from town in The Ridge!

Comox Carriage House

Cost: $700/week or $2800/month for one person

This Comox Carriage House is located an easy 300m walk to the spectacular Pt Holmes Beach, Comox. For outdoor enthusiasts: Cycling, Hiking, Golfing, Tennis, Fishing, Water sports, Winter activities, and Wildlife observing, all close by. Relax in your private backyard, or at one of the many local restaurants/pubs less than 9 min away. 

River Views Condo

Cost: $2000/month plus utilities 

Two-bedroom, two-bathroom condo with excellent views of the river in green treed.

Available late September 2022. 

Garden Studio

Cost: $1000/month

This idyllic studio is located two blocks from the Comox Valley Hospital. 

Beautiful Character Home 

Cost: $750/week or $2800/month - short-term rental

Beautiful character home in downtown Courtenay. This 2.5 bedroom, 1 bathroom, 1200sqft home sits on a 6000sqft city lot and is entirely fenced in with a private back yard, mature trees, and raised garden.

Beautiful Waterfront Condo

Cost: $2100/month

Looking for a long-term tenant. Corner unit, situated along the walking cycling ocean trail. 2 bedroom 2 bathroom, wood floors, large kitchen w wood cupboards,  stainless appliances,  dining and living room with large windows that look out at the water. 

Affordable Central Comox - Short Term

Cost: $1100/month including utilities

Quiet neighborhood close to downtown Comox. You get a fully furnished space with a bedroom (double), your own living room with a gas fireplace, a 3/4 bathroom (shower) and Kitchenette with all the basics including laundry facilities (shared one day per week with the owner) The family kitchen is available on occasion for larger meal prep. There is wifi, large TV (no cable), and utilities included.

Ocean View Family Home

Cost: $294 avg/night

Large family home with fully fenced yard, ocean views, and walking distance to Crown Isle Golf Resort.

This four-bedroom, three-bathroom home has room for the full family, including dedicated office space, media room, balcony with views of Powell River and passing cruise ships, and a spacious fenced backyard with BBQ for use and raspberries and blueberries for your enjoyment.

Cost: $2800/month / Utilities are not included. 1-year minimum lease. 1/2 month rent damage deposit required. Tenant insurance is required. No Subletting allowed. Yard to be maintained by renters

Available from July 1st | Home viewing available from June 18.

Extensively renovated, UNFURNISHED, 3-bedroom rancher on quiet Denman Street in Comox. More Info >

Cost:  $1,650/month | $700/week

Quiet, bright, private, and newly renovated. Fully furnished, including patio furniture, linens, a basic pantry, and blackout blinds throughout. Queen-size bed, full-size bathroom. Shared laundry. Wifi and utilities included. No smoking or pets. Cleaning service can be arranged. Just 6km from Comox Valley Hospital. More Info >

Cost: Oct-April: $128 night / $795 week | May-Sept: $155 night / $975 week

Breathtaking sunrises with views of Denman, Hornby, and Lasqueti islands. Enjoy beach strolls, the variety of sea life, the abundant eagles, and the seaside walking trail in this microclimate location. Custom self-contained, 1 bedroom (in-home suite with 1' thick walls/ICF) is fully furnished, level entry, ground floor, bright, modern, open concept, fully equipped, and immaculate. Situated on a 2 1/2 acre parcel in Point Holmes, Comox BC. More Info >

Modern Comox Suite

Cost: $65 / night

Bright, new self-contained suite in the heart of Comox. Walk to coffee shops, restaurants, and the beach or hop in the car for a short drive to Mount Washington and all that the Comox Valley has to offer. Plenty of storage space for skis or mountain bikes. More Info >

Cost: $3,000/ month including weekly cleaning and utilities (gas, hydro, internet (no cable but smart TV)

A modern and cozy guest house on a beautiful rural property located near Kitty Coleman. 5 mins to the beach, 30 min to the mountain, 15 mins to Comox Valley Hospital, and 35 to Campbell River hospital. More Info >

Cost: $4000/month. Utilities not included.

Immaculate creek side home situated on 40 acres in the prestigious Dove Creek area. Wrap around deck overlooks Dove Creek. Convenient access to the Inland Highway for the commute to Courtenay, (8 minutes) Comox, (12 minutes) or Campbell River, (20 minutes). More Info >

Executive Carriage House - 1 bedroom

Cost: $1,600 per month for stays up to six months, depending on the season

Bright, rural carriage house, one-year-old. Available from Sept 2018. Perfect for single/couple, medical resident/locum. More info >

Cost: $1500 per month

One Bedroom Executive Suite - We cater to Physicians, Specialists, Medical Students or Locums visiting and/or working in the Comox Valley. More info >

The Blue Roost - Two Bedroom

Cost: $100/night, $650/week, $2000/month

Located in Merville, just ​10 mins from Comox Valley Hospital. This new home has 2 bedrooms, and one bath, and is also perfect for families. Short-term rentals preferred (3 months). More info >

Beautiful New - One Bedroom

Cost: $950/month. Lease negotiable. Unfurnished.

One bedroom/one bathroom suite available on Dogwood Ave. in the heart of Comox. More info >

Brand New One Bedroom Suite - Walking Distance to Hospital

Cost: $100/night (3 night minimum)

Brand new 1 bedroom suite in Valley View, East Courtenay. Approx. 1.5 km easy walk/bike from the new Comox Valley Hospital, walking distance to Crown Isle Golf Course and the Crown Isle shopping center. More info >

Cozy Self Catering

Cost: $47 per night

Self-catering! Ground floor suite, private entrance, washroom, infrared sauna. Reasonable rates for shorter/longer stays. Approx. 10 mins from the new hospital. More info >

Luxury Acreage - Studio

Cost: Rate $70/ night, $490 p/week, 1250/ month

Luxury new self-contained furnished studio suite on private fenced & gated acreage in Merville. More info >

Private Carriage House - One Bedroom

Cost: Nightly rate: $125 / contact for preferred weekly rates

One-bedroom oceanview carriage home sleeps four. Located on a quiet street on the ocean, five minutes from YQQ Comox airport and 15 minutes from the town of Comox and St. Joseph's Hospital. More info >

Bed on the Edge - Short-Term Rental Suite

Cost: Please visit the website at https://bedontheedge.com/ for more details & current rate. Minimum stay 1 month/29 nights.

Spectacular 180-degree view from every room, spacious bedroom/1 bathroom fully furnished suite. Lots of inclusions and private outdoor space. More info >

Mariner's Lookout and Gallery Suite

Cost: depending on the season

Breathtaking view of the mountains, Comox harbour, HMCS Quadra, Goose Spit, and our garden. More info >

Crown Isle home - large home overlooking 18th fairway

Cost: $1300/month - space shared with owner part of the year and requires looking after a cat.

Large home, overlooking the 18th fairway, just 5 minutes walk to the new CVH, and has use of the entire house (except master suite) and beautiful gardens. The owner will be home for two weeks at Christmas and the 2 months of June and July. At that time, the renter and owner will share the house. More info >

Safe Haven - Entire guest suite to yourself

Cost: $99/night - dependent upon season.

Walk nature trails to the beach. Entire guest suite to yourself - 5 guests · 2 bedrooms · 3 beds · 1 bath. Hosts work in a hospital and are well versed with infection control precautions. The suite is sanitized thoroughly before we allow checkin. Washer/dryer on request. Kitchenette has microwave, kettle, fridge, and cooktop. Free WIFI and TV is equipped with cable/movie channels.
Just 30 min walk to the beach & downtown Comox; close to the airport, Powell River ferry, and Mount Washington. More info >

Basement suite near hospital

Cost: $600 per week or $2100 per month.

Suitable for locums/students doing electives/visiting specialists. 

Private two bedroom walk out basement suite within walking distance to hospital and stores. Fully furnished and stocked including washer and dryer. One off-street parking spot. Fenced back yard. Available by the week (minimum stay) or month.