Safe Opioid Practices
Opioid drugs offer significant relief for some patients suffering from chronic pain. However, they are not without risks, such as dependency with long term use. There is also a market for opioids as street drugs, where they can pose potentially fatal harm when taken by someone other than the patient whose pain they were intended to treat. 

Through the Division, family doctors in the Comox Valley are working with community representatives and local RCMP to establish and apply a standardized approach to safe opioid practices to help ensure these medications are used only as prescribed.

To access the Opioid Algorithm, log into the member area.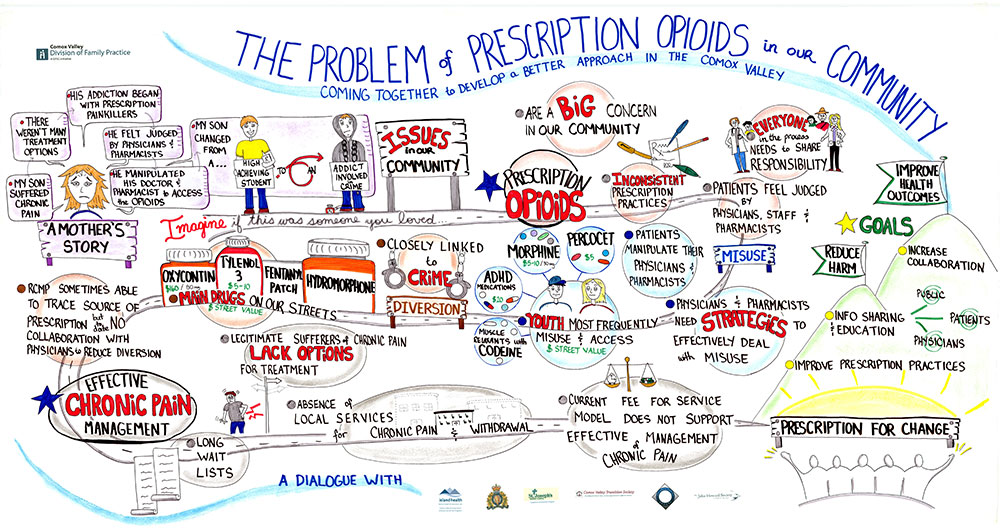 Where We All Belong and CVDoFP Safe Opioid Strategy
The Courtenay Drug Strategy Committee in collaboration with SHAW Community Television has created a 14-episode series called "Where We All Belong".  The series shows the continuum of drug and alcohol services available in the Comox Valley. 

Episode 8 features Dr. Charuka Maheswaran providing information about the Safe Opioid Algorithm that was developed by the Division's Safe Opioid Prescribing working group. View this episode HERE. View all "Where We All Belong" episodes HERE.