Comox Valley Long-term Care Initiative (LTCI)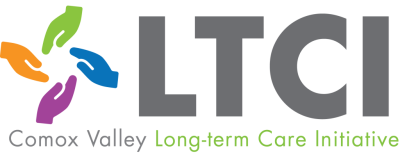 The Comox Valley LTCI launched in 2016, with an emphasis on improving patient care, engaging and supporting physicians to meet the Best Practice Expectations, and facilitating collaborative system change with long-term care facilities and Island Health.
LTCI Best Practice Expectations
Many physicians already meet most of the LTCI best practice; however, the LTCI program team will support physicians to achieve all the best practice expectations where there are barriers:
24/7 availability and on-site attendance, when required
Proactive visits to residents
Meaningful medication reviews
Completed documentation
Attendance at case conferences
Together, the LTCI program team, physicians, and long-term care facility teams are positively impacting system-level outcomes by:
reducing unnecessary or inappropriate hospital transfers,
improving patient-provider experience, and
decreasing cost/patient as a result of a higher quality of care.
The Long-term Care Initiative supports the additional care needs required in caring for these frail elders through incentivized payments for annual care conferences and medication reviews, and assistance in arranging on-call groups, education and mentoring. 
How to Opt in to the LTCI
Review the LTCI Letter of Agreement that covers all residents for whom you are MRP.
Reach out with questions to LTCI@comoxvalleydivision.ca
When ready, sign the LTCI Letter of Agreement and submit to LTCI@comoxvalleydivision.ca
Local LTCI status update
42 physicians in the Comox Valley have opted in to the LTCI
These 42 physicians provide coverage for approximately 90% of residents
All 5 local Long-term care facilities have engagement from with LTCI physicians
LTCI Working Group
The Comox Valley LTCI is supported by a working group with members from the Comox Valley Division of Family Practice, leadership and staff from all care homes, and Island Health.
Get involved in the LTCI
Want to opt in to LTCI but don't have any residents yet? Have long-term care patients but need help with next steps?
For one-to-one support to opt in or find out more about the LTCI please email us at LTCI@comoxvalleydivision.ca.