PCN In Surrey-North Delta

Surrey-North Delta's journey to becoming a PCN community has been a multi-year-long process, and has involved the hard work and input of many dozens of Family Physicians and other health care providers, as well as representatives from health authorities, community partners, specialist providers and others. 
----> Read 2021-2022 SND PCN Special Report

Our PCN journey began in 2018 with the development of our Expression of Interest. We are currently in year 1 of a 4-year implementation process. 
---

Surrey-North Delta's vision for our PCN community is excellent patient- and family-centred care and wellness, provided by integrated and collaborative community networks of PMHs, specialized care programs and community organizations. 
The diagram below shows our vision for the interconnectedness of health services, Family Physicians and other health care providers.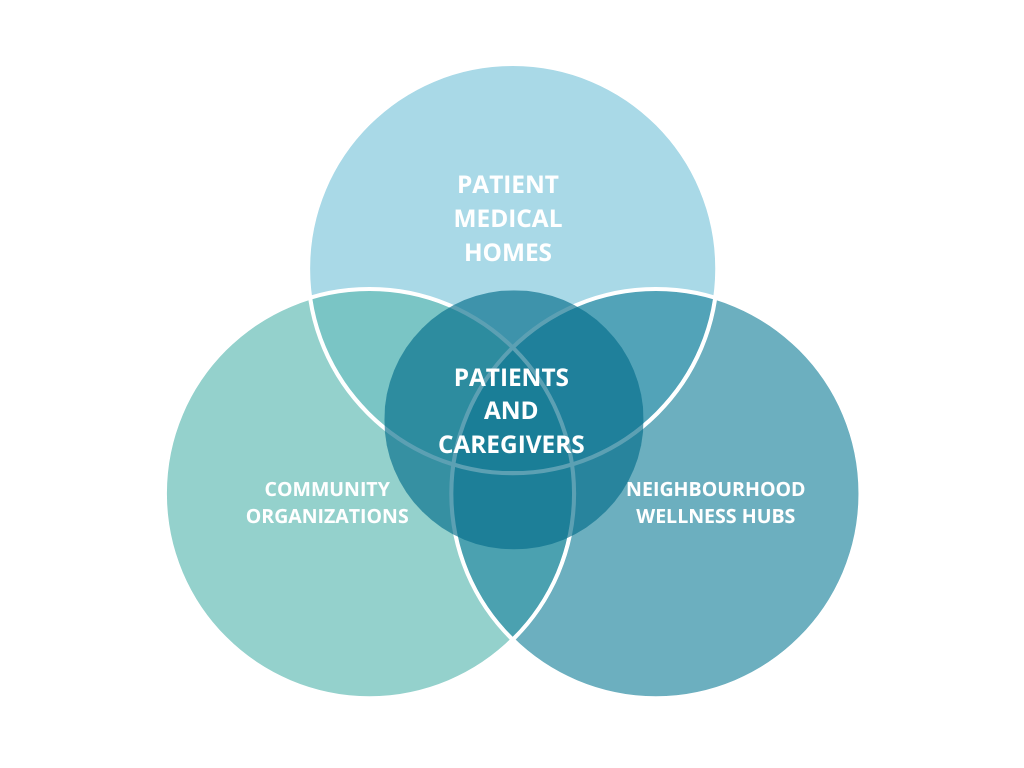 ---

Our approach to PCN is organized around nine strategic areas of focus:
Attachment (including development of the "Incubator Clinic" model to attract and develop new FPs) 
Network Enablement (including development of the SND Virtual Care Network)  
Enhanced Indigenous Health Services  
Obesity Clinic and Behavioural Health Coaching Program 
Mobile Teams (PC support to iHeart, homeless support, and Mobile Seniors Team) 
MHSU 
Seniors  
Maternity Wellness Centre 
Chronic Disease Management and Prevention
These key strategies were chosen to address some of Surrey-North Delta's biggest health gaps. Family Physicians, patients, Community Partners, nurses, specialists and other primary care providers in our community were all invited to provide input into determining and building out these strategies. 
---

Establishing a PCN is a complex undertaking. Our various PCN committees ensure that our PCN represents the needs and interests of our local Family Physicians and patients, while also meeting its commitments to the Ministry of Health and maintaining a strong working relationship with Fraser Health and our other partner organizations. 
The diagram below details our PCN governance structure.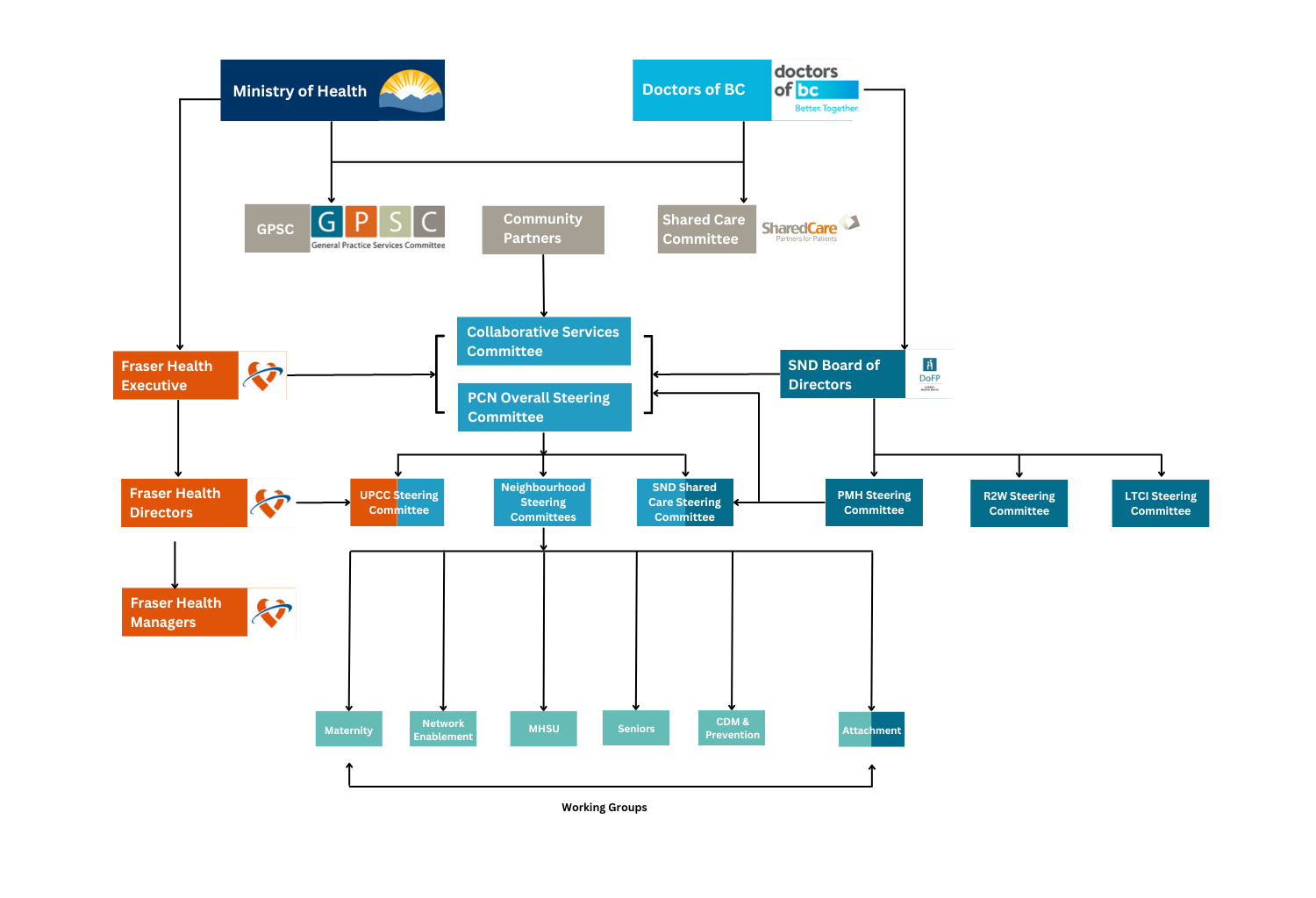 Our governance model is designed to evolve as opportunities and needs arise. We are currently moving into a tri-partite governance structure in which community partners will be an integral part of our governance bodies. Our Community Partners will help guide our PCN's direction and implementation. They will also support the long-term sustainability of our vision. 
---