Media Centre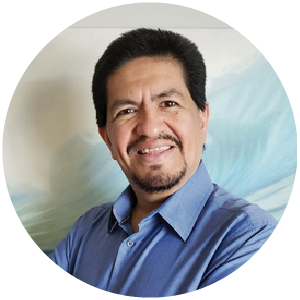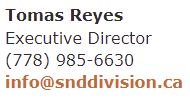 May 18, 2022
"Being appreciated for our efforts means so much. The greatest reward for the work that we do is to feel that we've helped someone or made a difference."
November 4, 2020
Two Immunization Clinics Opened This Week in Surrey
"Jointly operated by Fraser Health and the Surrey-North Delta Division of family practice, these clinics will provide flu vaccines to the Surrey-North Delta community, during the upcoming two to three months they will be in operation."
September 18, 2020
Fraser Health Expands COVID-19 Testing and Collection in Surrey
"Located at 14577 66th Avenue, this expanded service in Surrey will be able to conduct as many as 800 tests daily, which is an additional 550 tests a day for people with symptoms that require one."
June 12, 2020
The Doctors Are In - Find Them Online
"With over 120 family doctors and clinics listed, and more being added, the Pathways Virtual Care Directory aims to reach patients who have a family doctor already as well as those who do not."
Note: As of November 2020, Pathways Virtual Care Directory has changed to Pathways Medical Care Directory.
May 19, 2020
Today is Family Doctors Day: They Need Our Thanks Now More Than Ever
"On May 19, BC celebrates Family Doctor Day – a global day of recognition for the hard work that family doctors do to keep us healthy.  And there has never been a more poignant time to celebrate our family doctors."
April 21, 2020
Most Family Doctors Are Still Seeing Patients: Doctors in Surrey, South Surrey, North Delta and White Rock Are Now Offering Virtual Care  
"'We want the people of Surrey, South Surrey, North Delta and White Rock to know that if they need non-emergency medical care, their family physician is still the best person to contact, and for residents with no family doctor, we have options to support them as well.' Nancy Mathias, Executive Director of the White Rock-South Surrey Division of Family Practice."
March 26, 2020
"Lives Depend on Your Actions Now": Family Doctors Urge People to Stay Home in Open Letter
"In a movement that is gaining momentum across the province, 112 family doctors in Surrey and North Delta have signed an open letter urging the public to follow Dr. Bonnie Henry's directive to stay home unless absolutely necessary."
May 22, 2019
New Executive Director Announcement
"We are happy to inform you that Tomas Reyes has accepted to join us as our new Executive Director as of July 1st, 2019. Tomas comes with a background in business, Board of Directors' leadership, operations, project/change management, community development, engagement and facilitation."
May 19, 2019
Surrey-Based Opioid Task Force Recognized for Contribution to Opioid Crisis Management
"On May 19, 2019 the BC College of Family Physicians announced that the Surrey-North Delta Division of Family Practice's OAT Force was the 2019 recipient of their Small Changes, Big Difference Award — an award created to recognize 'local innovations in practice or health care delivery that improve patient, family or community care.'"
May 6, 2019
Surrey Doctor Receives Award of Merit For Excellence in Training
"On May 6, 2019, the Resident Doctors of BC conferred an Award of Merit on Surrey-based physician Dr. Jesse Gill. For the past four years, Dr. Gill has built a reputation as a skilled and multifaceted teacher, attracting top medical students and residents to Surrey to learn at Veralife Health Centre, the clinic he co-founded in 2015."