Primary Care Networks
Across BC, divisions of family practice along with health authorities, First Nations and community partners are working to establish primary care networks (PCNs).  
A Primary Care Network (PCN) is a network of local Family Physicians and other primary care and social service providers within a community. PCNs focus on providing a team-based approach to primary care, on a foundation of Patient Medical Homes (PMH)s.  
This patient-centered model makes it easier for Family Physicians to work together and to access resources and support to provide the care their patients need. For patients, PCNs will make it easier to access primary care and other health supports.  

Surrey-North Delta's vision for our PCN community is excellent patient- and family-centred care and wellness, provided by integrated and collaborative community networks of PMHs, specialized care programs and community organizations. 
The diagram below shows our vision for the interconnectedness of health services, Family Physicians and other health care providers.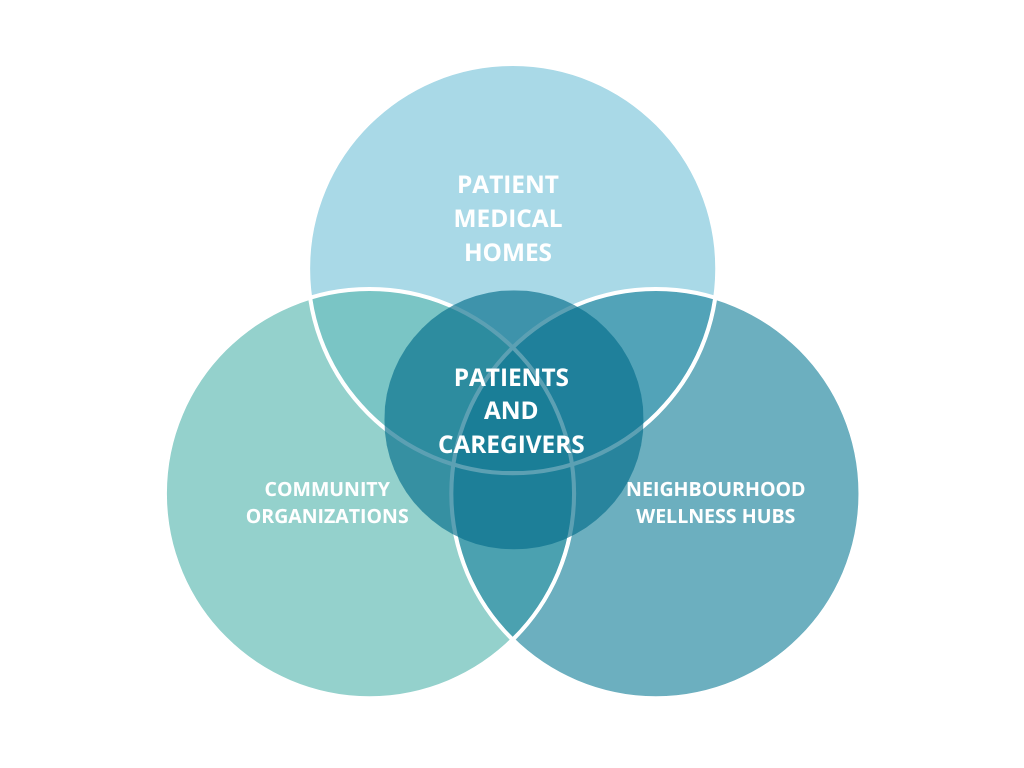 Surrey-North Delta has six PCNs, each with its own Neighbourhood Network of connected Family Physicians. 
Each PCN is governed by a neighbourhood steering committee that sets the priorities and is accountable for the operations of primary care services in that neighbourhood. Representatives from the six neighbourhood steering committees also work together to ensure services are aligned across Surrey-North Delta. 
Click on the map below to find out which PCN you are located within. 
Surrey-North Delta's Six PCNs are:
North Delta-West Newton
North Surrey-Whalley
Guildford
Cloverdale-Panorama
Fleetwood
East Newton

PCN For Physicians

Learn about how PCN might impact your practice, what supports are available, and what Family Physicians in other PCN communities have experienced.

  

PCN For Patients

Learn about team-based care, and how PCNs aim to ensure that you are able to access the full spectrum of primary care services that you need.