Having a Family Doctor Is More Important Than Ever
Family doctors have long played a critical role in the health of individuals and families. Having a family doctor means being connected with a trusted health care provider who knows your medical history, and is able to address your concerns from a place of understanding. 
In fact, research has shown that having a good relationship with a family doctor can result in better long-term health.
Now, as the health care system in BC moves towards the Patient Medical Home model and becomes more interconnected, it is more important than ever to find and build a connection with a family doctor.
How Patient Medical Homes and Primary Care Networks Help Patients
In a Patient Medical Home, the primary care provider, usually a family physician, acts as the central coordinator of care. They help patients access all of the other health care services that they might need, from specialists to mental health providers to care facilities. 
Some benefits of PMH for patients include:
coordinated care when more than one care provider is involved
consistent care from one visit to the next
greater access to supports and services, through their family physician
Primary Care Networks allow family physicians to work with other health care providers and community partners to provide the best possible care for their patients. 
Some benefits of PCN for patients include:
extended hours
quick access to urgent care
culturally safe care
What Exactly Is PMH/PCN?
This fact sheet provides some answers.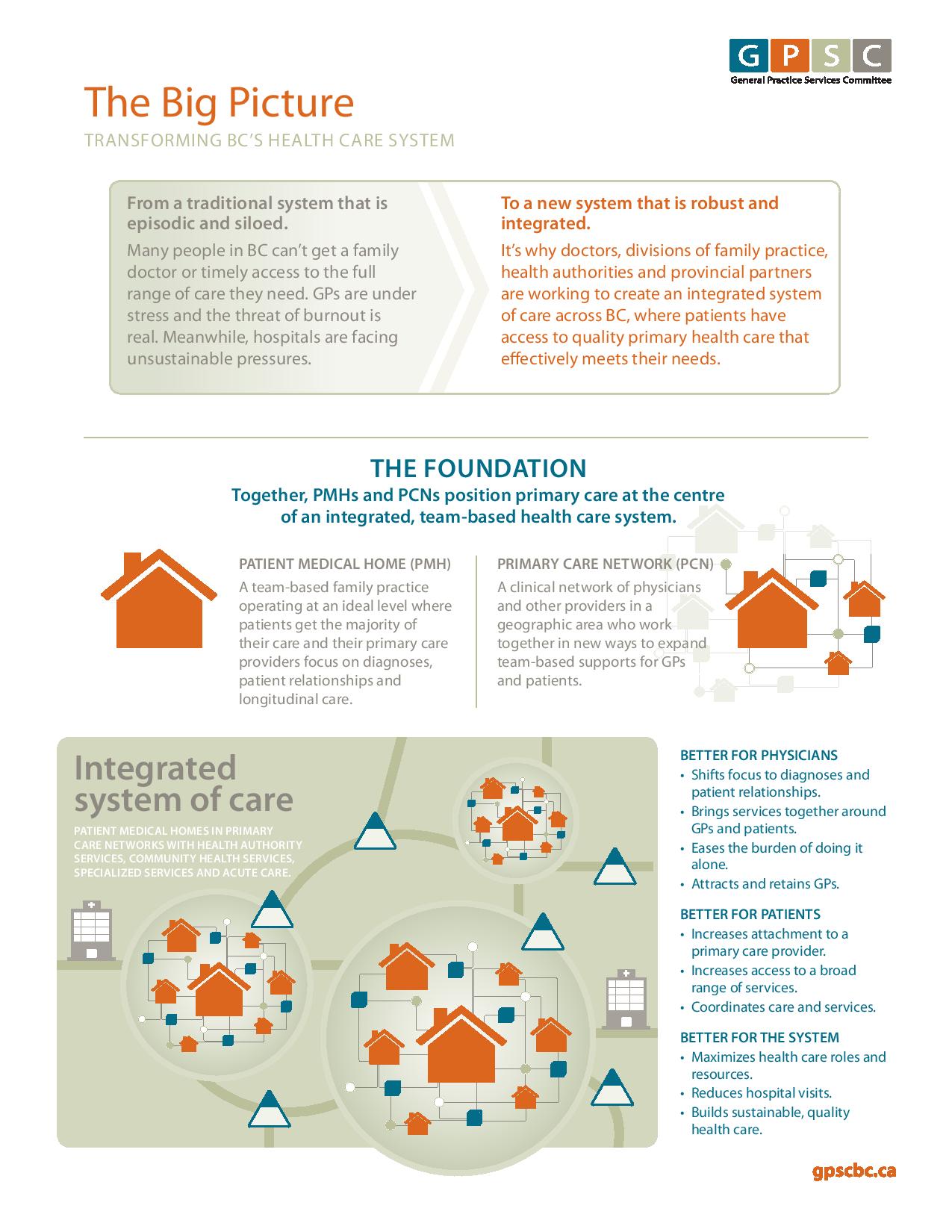 Find a Family Doctor
Are you looking for a family doctor in the Surrey-North Delta region? We can help! Click the link below and fill out a quick, confidential questionnaire, and our staff will work to connect you with a family physician in your community.
If you do not have an email address, call 604 589-0297