Primary Care Networks: Connecting You With Family Doctors and Other Primary Care Providers
Family doctors have long played an important role in the health of individuals and families. A Family Doctor is a partner on your health journey. They are a trusted health care provider who knows your medical history, and can help you access any additional care you might need.
In fact, research has shown that having a good relationship with a family doctor can result in better long-term health.
Now, the primary health care system in Surrey and North Delta is becoming more interconnected through PCNs. And Finding and building a connection with a Family Doctor or Nurse Practitioner and other primary care providers is going to become more accessible.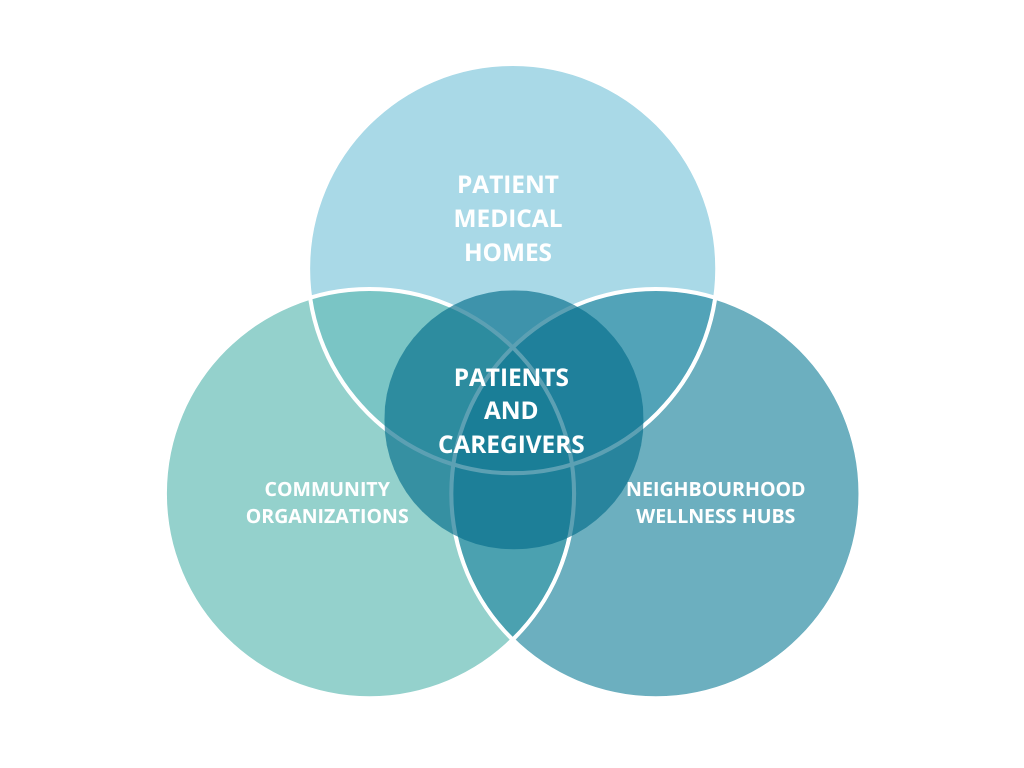 A Primary Care Network (PCN) is a network of local Family Physicians and other primary care service providers within a community. At the heart of PCNs in Surrey-North Delta is your connection with your Family Doctor or Nurse Practitioner. 
Family Doctors and Nurse Practitioners in a PCN are part of Patient Medical Homes, which are family practices whose doctors and other health care providers work together as a team to treat their patients. 
PMHs also partner with community organizations, Fraser Health Authority and other health care providers, such as pharmacists and counsellors, to make sure their patients have access to a full, connected and local spectrum of health services. 
Learn more about PCNs and PMHs in this short video. 

Surrey-North Delta has six PCNs, each with its own Neighbourhood Network of connected Family Physicians. 
Surrey-North Delta's Six PCNs are:
North Delta-West Newton
North Surrey-Whalley
Guildford
Cloverdale-Panorama
Fleetwood
East Newton
Click on the map below to find out which PCN you are located within. 

Why is Surrey-North Delta joining other BC communities in becoming a PCN community? Our Family Physicians and Nurse Practitioners provide excellent care. However, not everyone is able to access that care easily or when they need it. PCNs will provide more care options for those who need it, and will enable more people to find a Family Doctor or Nurse Practitioner. 
PCNs are guided by 8 Core Attributes:
Access and attachment to quality primary care
Extended hours
Same-day access to urgent care
Advice & information
Comprehensive primary care
Culturally safe care
Coordinated care
Clear communication
Surrey-North Delta is not the first PCN community in BC. The buttons below will take you to stories about how PCNs are benefiting patients in some other PCN communities. 
----> Learn more about PCNs in BC