Pathways
Pathways encompasses several health tools for physicians, community organizations and individuals in the community.
Medical Pathways is a tool for health care providers that contains clinic and specialist updates, physician resources and updates from the Divisions of Family Practice.
The Pathways Virtual Care Directory provides information for individuals about physicians in the community who are offering virtual care. 
The Pathways Community Service Directory, similarly, is a directory of community services, which individuals and their health care providers can use to easily find community organizations that serve their specific need.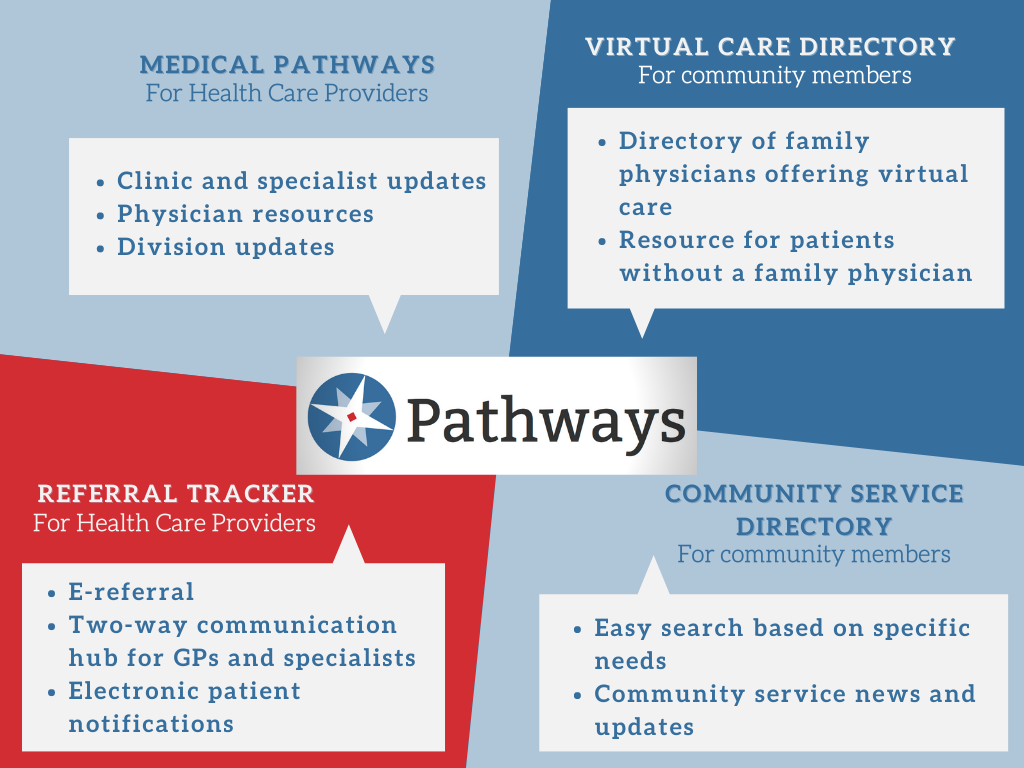 Learn more about Pathways: