Victoria Rotaru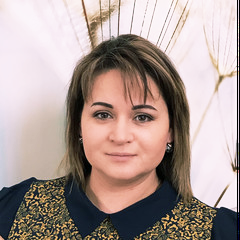 Primary Care Network (PCN) Manager
Victoria is the Division Primary Care Network Manager. Her role focuses on developing and managing the Surrey-North Delta Primary Care Network's infrastructure alongside Family Physicians, PCN partners and stakeholders. In her role, Victoria works closely with the health authority, indigenous health services and community partners. She also temporarily oversees the Division Shared Care Portfolio, which includes around six projects. 
Victoria is an experienced leader and manager with a demonstrated history of working in the healthcare industry. An international medical graduate, Victoria holds a Master's degree in Public Health (MPH) focused on Public Health and Health Administration from the American University of Armenia, affiliated with the University of California. She also holds certificates in management, leadership and change management from the Harvard Business School Online, PROSCI, Prince 2, and other institutions and organizations.
Outside work, Victoria enjoys spending time with her family, travelling, and exploring new countries and places. Victoria is passionate about art, design, and psychology.
Contact Victoria
Email: victoria.rotaru@snddivision.ca
Tel: 604-396-0471