Kristin Warkentin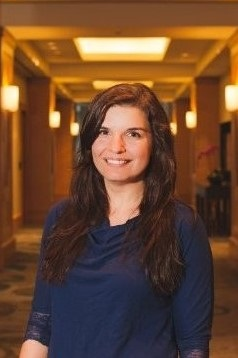 Communications Specialist
Kristin is the SND Division's Communications Specialist. She has worked with the Division as a consultant for several years, creating and carrying out communications strategies around social media, newsletters, website and more. She has now joined the SND Division full-time in order to more fully meet its communications needs, including its growing PCN. 
For Kristin, communicating authentically and creatively is a lifelong passion, dating back to the many stories she would write as a young child. Supporting Family Physicians and patients in the delivery of high-quality health care is a more recent application of these skills, and one she finds particularly meaningful and rewarding.  
Kristin's work history is diverse and includes freelance journalism, content marketing and teaching high school English and French. She has been a member of the Canadian Public Relations Society, published articles in national magazines and coached clients to do the same. 
When she can, Kristin enjoys outdoor pursuits such as rock climbing, ski touring, hiking and camping. Her indoor pursuits include choral singing, crochet and grooming her endlessly hairy cat, Ichabod.