Primary Care Networks & Patient Medical Home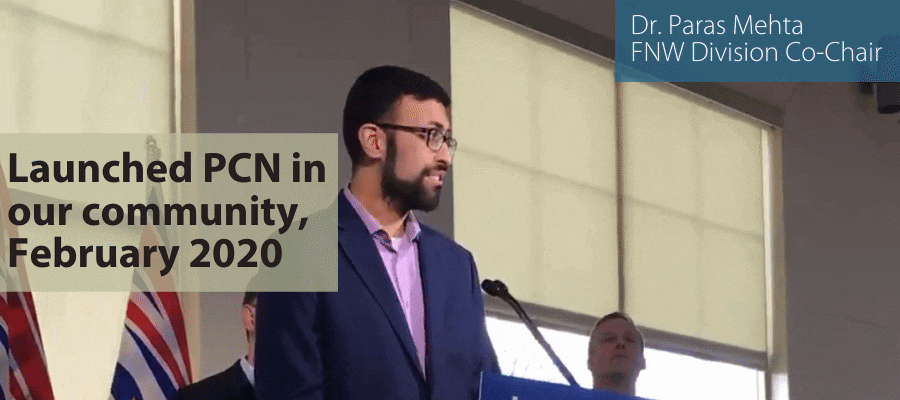 What's a Patient Medical Home? Just like your house, where you go to see your family, your "Medical home" is where you go to see your doctor.

Your doctor's office is your medical home; a place where you are safe, comfortable, and cared for. Your relationship of trust with your family doctor is built in this home, and you are always welcome there.

Your medical home is the place you go when you have a medical concern, or just to check in with your health. It is the centre of the "network" of care surrounding you and connecting your care providers, to make sure you are receiving the most appropriate care.

The connections around the Patient Medical Home are called the "Primary Care Network" - you can think of this as a network of care providers surrounding the Patient Medical Home, keeping you healthy and involved in your health plans. The network of community services and other healthcare providers communicate with your family doctor, who then communicates with you to keep you involved in your care.
---
How the implementation of Primary Care Networks in Fraser Northwest has impacted family doctors and patients:
Patient Medical Home and Primary Care Network
The vision for primary care within BC is to enable access to quality primary health care that effectively meets the needs of patients and populations in the province, using the Patient Medical Home (PMH) to form the foundation for care delivery within a broader, integrated system of primary and community care. PMHs are the evidence-based practice model for delivering key service attributes associated with full-service primary care and offered by family physicians and nurse practitioners working to their full scope and complimented by a team of nurses and other health care professionals.
A key component for implementing this vision is the implementation of Primary Care Networks (PCN) across the province as part of an overall approach to creating a more simplified system of health care for the people of BC and with specific attention to enhancing capacity and patient access through team-based primary care services. The goal of the PCN is to create the structures necessary to enable all members of the community to receive the primary care they require, by bringing together health authorities, physicians, nurse practitioners, nurses, allied health and other community providers in partnership.
Through the establishment of the PCN with PMHs as its foundation, the Fraser Northwest Division of Family Practice and primary care providers in New Westminster and the Tri-Cities are committed to working to ensure all members of the community have access to primary care while increasing the delivery of Barbara Starfield's 4Cs of primary care:
The primary care provider as a point of first contact
Committed to a longitudinal relationship with the patient
Providing comprehensive care for patients
Providing coordinated care for patients
Click here to view the slides which explain the basics of PCN
Patient Medical Homes: Overview for BC Family Doctors
Primary Care Networks: Overview for BC Family Doctors
Below is an info fact sheet provided by GPSC describing the PCN/PMH initiative