Choosing the Right Executor is Critical
January 15, 2020

By Tammy Rea and Tracey Lundell, Financial Experts

---

Why is it so important to name the right person as the Executor of your Will?

Your Executor is the person responsible for carrying out the instructions in your Will. Their duties begin after you're gone, and include managing your property and investments, paying any taxes and debts owed, filing your tax returns and making distributions to your beneficiaries (the people or organizations you name in your Will).

 

Your Executor will be legally responsible for ensuring the wishes outlined in your Will are carried out, so it is best to choose someone you trust, has the time for the job, and is good with record keeping. Financial literacy is also important, and they need to be over the age of 19 in BC. 

 

You can choose to have joint Executors, but they will need to collaborate in this capacity so they should live in the same province (conveniently close) and be able to work well together.

 

It's a good idea to name an alternate Executor in the event that your first choice does not survive you or is unable or unwilling to serve. The person you name as Executor in your Will can choose to renounce the position, so a back-up is a good idea.

If you do not have a suitable candidate to be your Executor there are a number of Trust Companies that can take on the role.

 

Choosing the right Executor is an important decision, so don't hesitate to reach out to estate planning professionals for assistance.

 
---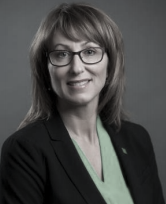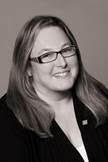 Tammy Rea and Tracey Lundell have worked in the financial industry together for over 25 years, with special focus on advising Health Care Professionals.  Their experience providing lending, banking, wealth management and financial planning advice has been invaluable to many individuals as they focus on making their professional careers a success.