Director at Large: Dr. Taylor Swanson, MD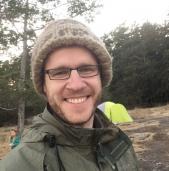 Dr. Taylor Swanson lives in the Departure Bay area with his partner, 3 children, 20ish chickens, and honey bees. He works at Wellington Medical clinic, where he's currently the medical lead. Dr. Swanson provides inpatient care, nursing home care, and home visits for all of his patients in collaboration with a colleague. He believes it is important to explore opportunities for alternate payment models, especially amongst vulnerable populations--in this regard, he currently works at John Barsby High school, where he has been part of the school-based youth program since its inception and he was one of the founding members of the Snaw-Naw-As Health clinic. 
Dr. Swanson is a graduate of the Nanaimo Residency program and has been involved with the program since graduating. He is currently Site Faculty Lead for Faculty Development as well as a preceptor; along with roles in exam preparation, teaching and mentorship.