Community Engagement
BE ACTIVE EVERY DAY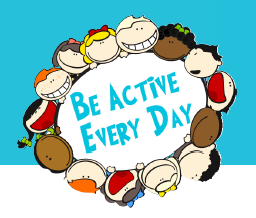 Be Active Every Day is an annual Doctors of BC initiative to help kids be more active and make healthy choices. In partnership with their local elementary school, doctors across BC coordinate a month-long challenge to kids: Be active 60 minutes every day in October. 
The Challenge is set to start the first week of October with a follow up visit in the last week of October. Last year more than 4700 students in 33 schools were challenged by 40 doctors and resident doctors with the help of nurse practitioners, and athletes across the province! When doctors lead students through the activity challenge, kids can learn about the importance of good health, nutrition, and fitness from a medical perspective. The goal is to make a lasting impact on children and help them turn healthy choices into healthy habits. Find out more here!
 


WALK WITH YOUR DOC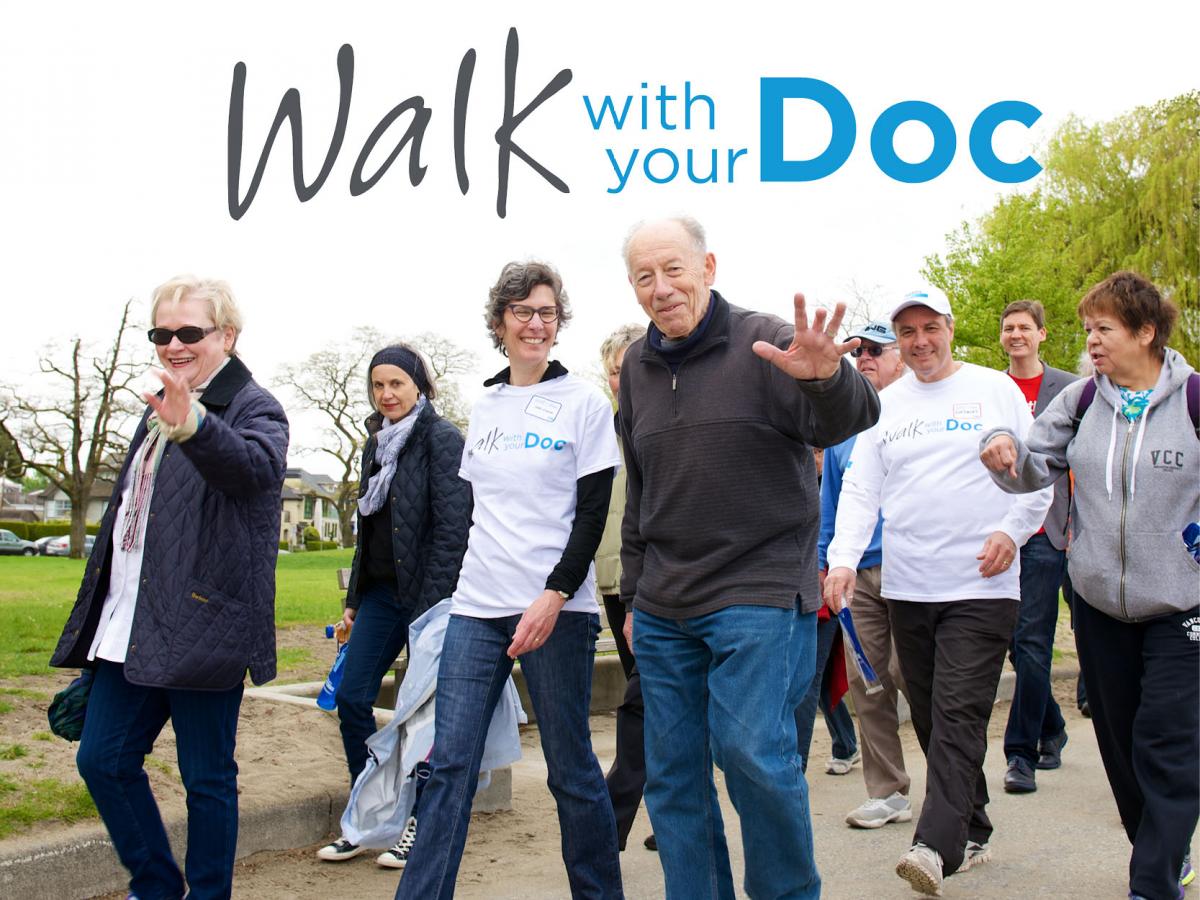 Did you know that walking can have the same health benefits of running? It's true! Walking is a simple and fun way for people of all ages and abilities to feel good and be fit. By adding just 30 minutes of brisk walking to your daily routine, you could:
Lose weight
Boost your immune system
Look and feel younger 
Become smarter
Since 2010 Walk With Your Doc has been spreading the word to British Columbians about the health benefits of daily walking. Each year, during the week of May 10, the World Health Organization's international Move for Health Day, doctors across BC host walking events for their patients and often for their community too. Walkers receive a free pedometer (while supplies last) to help track their steps and continue their healthier lifestyle. This Spring, we will be coordinating walks in Chilliwack, Agassiz, and Hope, for May 2017. If you would like to attend and/or help advertise this event, please contact Carol at cvanmuyen@divisionsbc.ca. Find out more here!
​
LIVE 5-2-1-0
Supporting Communities to make the healthy choice the easy choice through positive ideas, fun resources, and consistent, evidenced-based ​messaging.
 
We believe in helping families raise healthy children. We know that children who are raised in an environment where they are active have better physical and emotional health, perform better academically, and have greater leadership skills. Physical activity also lowers depression and crime rates while increasing productivity and innovation. These are essential components to a healthy and thriving community.

In Summer 2014, the Division had the privilege of hearing from over thirty Service Providers in the communities of Chilliwack, Agassiz, Harrison, and Hope about what they needed to talk to kids and families regarding healthy living using the Live 5-2-1-0 message. The most common responses were that we need to provide information and statistics about Live 5-2-1-0; ways to support clients in living 5-2-1-0; and practical, fun ideas and resources to live 5-2-1-0. The toolkit was created in response to this feedback, and to serve as a springboard for Service Providers and the families they work with to add their own ideas to those presented in the toolkit. Service providers are welcome to click on the specific topic they are interested in, or they can read through the entire toolkit.
 Click here to download the Toolkit!

L​IVE 5-2-1-0 P​LAYBOXES
Sign up for free here to receive code and play box updates
Play with the toys and return them when you're done. Don't forget to lock the box!
Help keep this program running by donating good condition, age-appropriate equipment
Let us know if this box needs attention by emailing live5210@divisionsbc.ca
Have fun!!
Where are the Live 5210 Play Boxes?
Watson-Glen Park (5727 Tyson Rd, Chilliwack)
Greendale Elementary School (6621 Sumas Prairie Rd, Chilliwack)
These Live 5-2-1-0 Playboxes are a project of the Chilliwack Division of Family Practice's Healthy Kids Initiative, City of Chilliwack, the Early Years table of the Chilliwack Child and Youth Committee, Chilliwack Sports Academy, Rotary Club of Chilliwack, and 89.5 The Drive. This project is supported by SCOPE (Sustainable Childhood Obesity through Community Engagement).