Community Education
Be Active Every Day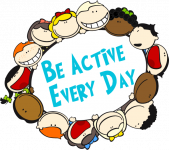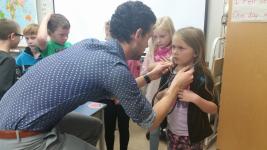 Be Active Every Day is an annual Doctors of BC initiative to help kids be more active and make healthy choices. In partnership with their local elementary school, doctors across BC coordinate a month-long challenge to kids: Be active 60 minutes every day in October. 
The Challenge is set to start the first week of October with a follow up visit in the last week of October. Last year more than 4700 students in 33 schools were challenged by 40 doctors and resident doctors with the help of nurse practitioners, and athletes across the province! When doctors lead students through the activity challenge, kids can learn about the importance of good health, nutrition, and fitness from a medical perspective. The goal is to make a lasting impact on children and help them turn healthy choices into healthy habits. 
Find out more here!

Walk With Your Doc

Did you know that walking can have the same health benefits of running? It's true! Walking is a simple and fun way for people of all ages and abilities to feel good and be fit. By adding just 30 minutes of brisk walking to your daily routine, you could:
Lose weight
Boost your immune system
Look and feel younger 
Become smarter
Since 2010 Walk With Your Doc has been spreading the word to British Columbians about the health benefits of daily walking. Each year, during the week of May 10, the World Health Organization's international Move for Health Day, doctors across BC host walking events for their patients and often for their community too. Walkers receive a free pedometer (while supplies last) to help track their steps and continue their healthier lifestyle. Every spring, we coordinate walks in Chilliwack, Agassiz, and Hope.