South Island Board of Directors
We are pleased to present our 2022-2023 Board of Directors! 
---
Dr. Randal Mason 
Board Chair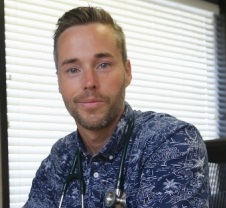 Randal was born and raised here, on Vancouver Island and has lived in the Western Communities off and on since 2005.  His background and path into medicine is fairly atypical, starting medical school in 2011, with a partner and three children along for the journey.  In 2014 the family moved back to the Island where Randal completed his residency in UBC's Indigenous Family Practice Training Site.  Since then, he has worked in several First Nation's communities across the Island and helped to establish two practices in communities that focus on providing team-based care and responding to the needs of each community.  Randal also played a role in the development of the high school-based primary care centres that exist in several high schools across the Island.  Since 2017, and moving back to Victoria, his practice has been focused more on providing primary care and addiction medicine services in a team-based setting, to a growing number of people living in the Western Communities.
Randal's passion in medicine is in reducing barriers to care, particularly for underserved populations.  He values innovation and application of novel approaches to the way we provide care and responding to feedback from our communities.
When not at work, Randal enjoys spending time with his family and doing anything but sitting still,  He has a love for being outdoors: surfing, cycling, running/hiking and always up for some basketball.
---
Mr. Eric Holden
Vice Chair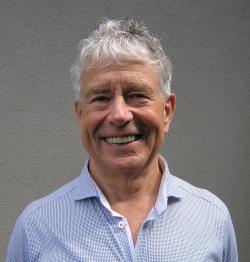 Eric Holden is a retired lawyer. For a number of years he was a Senior Partner at a national law firm where he was also the National Leader of the Employment and Labour Law Practice Group comprised of a collaborative team of lawyers from the firm's offices across the country.
As part of his community involvement Eric has served on the Boards of various not-for-profit organizations in Calgary and Victoria including participation on Governance, Human Resources and Risk Management Committees.
Eric grew up in the Montreal area. He has a B.Ed from McGill University where he played varsity football and a BA from Dalhousie. His law degree was attained at the University of Windsor Law School.
Following law school Eric and his wife Dorothy moved to Calgary where they raised their two children. They now love being on the coast where they enjoy cycling, running, hiking, tennis and meditation and the joys of herding two rambunctious grandkids.
Eric hopes to be able to provide whatever support he can to the Division and Family Physicians who are the bedrock of our healthcare system.
---
Mr. Robert Wicks
Treasurer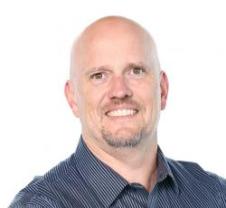 Robert grew up in Metchosin and Colwood, graduating from Dunsmuir High School.  He completed his undergraduate degree at Simon Fraser University and became a Chartered Accountant in 1993 while articling with one of the big six accounting firms.  His career has also included working over 15 years with a provincial wide credit union.  Robert is now a partner in a local Chartered Professional Accounting firm serving clients within greater Victoria.
Robert raised his sons in Saanich and coached extensively with Saanich Box Lacrosse and Pacific Rim Field Lacrosse.  He currently enjoys volunteering with Big Brother, Big Sisters of Victoria as an in-school mentor.  As an empty nester, he enjoys spending time with his wife and taking advantage of Victoria's beautiful parks with their dogs.
---
Mr. Jon Rabeneck 
Secretary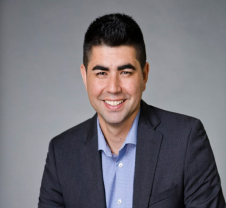 Jon is Coast Salish from the Snuneymuxw First Nation on his mothers side and English & Irish on his fathers side. He has a focused background in First Nations Health, Health Informatics and Indigenous Governance. Jon currently works as a Program Manager with the Indigenous Health Team at the Provincial Health Services Authority. His desire to improve First Nations Health is evident in his personal accountabilities, diverse skill sets as well as his lived experiences. Jon is also a Father of one, with much of his time spent camping, fishing and exploring the beautiful outdoors.
---
Dr. Claire Block 
Member at Large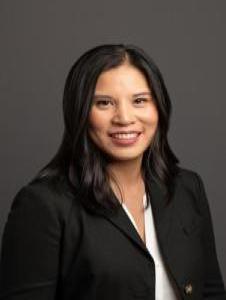 Dr. Claire Block is a family physician in Victoria, BC. Originally from Toronto, she completed her undergraduate studies at McGill University in Montreal and then went on to earn her Medical Degree and Masters degree in Public Health from Tulane University in New Orleans, Louisiana.  She completed her medical residency in Family Medicine at the University of Washington in Seattle, where she lived, practiced and taught family medicine for nearly a decade before moving back to Canada to be closer to family. When not at work, Dr. Block enjoys making music/art, exploring the outdoors, and traveling the world in search of good food.
---
Dr. Mark Sherman
Member at Large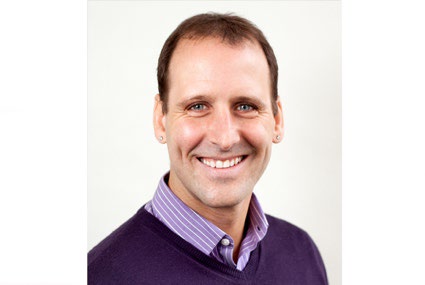 As a Family Physician in Greater Victoria for the past 20 years I have worked in hospital, community health centers, and group family practices. I have worked on multidisciplinary teams under fee for service, and with alternative payment contracts. I have been part of founding the Victoria Health Co-operative and the BC Association for Living Mindfully (BCALM), and have been at the Shoreline Brentwood Clinic since its inception. I have served as medical director at the Victoria Health Co-operative, Executive Director at BCALM, a preceptor for medical students and residents, and have served on several not-for-profit Boards.  I now devote half of my time to working in physician wellness, teaching, and sharing with, physicians and other health care professionals across BC.
---
Dr. Micah Hansen
Member at Large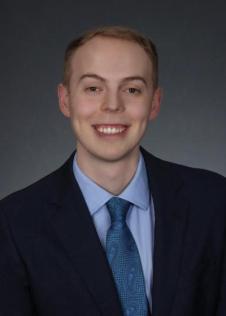 Originally from Alberta, Micah completed his Honors of Business Administration from Western University's Ivey Business school and his medical degree from McMaster University. Micah previously worked in the fields of finance and data science where he managed initiatives focused on increasing access to healthcare within Nigeria, Tanzania and Kenya. Most recently, he worked as the data lead for an organization called carepay.social which uses crowdsourced funding to provide Kenyan women with healthcare coverage throughout their pregnancies. He is thrilled to currently be working as a Family Medicine resident and is looking forward to combining his business background with medicine to lead system level change. In his free time he enjoys cooking, running, skim-boarding, and exploring all of Vancouver Island's many adventures.
---
Dr. Erik Haensel
Member at Large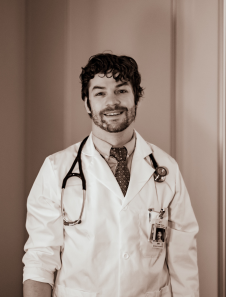 Erik was born in small town Nova Scotia, but has lived most of his life in British Columbia. He has a degree in History from the University of Victoria, and a Medical Degree from the University of British Columbia, which he completed in Prince George as part of the Northern Medical Program. He is happy to be back in Victoria as part of the Family Medicine Residency Program. 
Erik always had an interest in local governance and has previously enjoyed working with a number of organizations and boards in the Victoria area. He has a passion for full-service family practice, including obstetrics, and is excited to help the board work to solve the many challenges faced by our current health care system. 
Currently, he is working primarily out of the West Coast Family Medical Clinic in Sooke and in his free time can be found exploring the many wonderful trails and beaches on the south island with his daughter.