Careers

Spectacular Natural Beauty, Year Round
The South Island boasts spectacular natural beauty combined with all the suburban amenities you could ever need, offering you the feel of island living with the lifestyle of the big city. We enjoy warm, dry summers and mild, wet winters, with the first spring flowers blooming early January! We are surrounded by breathtaking beaches, spectacular hiking trails, and a fantastic network of biking trails (both for road and mountain biking). With outdoor activities accessible year-round, the South Island is a fantastic place to live, work, and raise a family. The area also offers unique professional opportunities, including rural and suburban practices, attending privileges at Saanich Peninsula Hospital, access to large tertiary hospitals, and a diverse patient population.

 
Find A Practice to Suit Your Lifestyle
Vancouver Island is actively recruiting to fill the significant shortage of Family Physicians in the province. The South Island alone presently has about 40,000 unattached patients, many of whom are complex care patients, and that number keeps growing. We really encourage you to explore your options on the Island and choose your ideal work / lifestyle scenario: find the balance that works for you. There is a myriad of options on the South Island, and a huge embrace of long-term and continued Physician Health and Wellness. Whether your goal is to be a full-time or part-time family practice physician, a locum, a walk-in doctor, a military physician, a youth clinic doctor, a hospitalist, or a combination of many, the South Island Division of Family Practice can help you explore options.   
The South Island Division of Family Practice represents over 200 physician members from the Saanich Peninsula, the West Shore, and Sooke.
Saanich Peninsula:
Includes the Districts of North and Central Saanich, the Town of Sidney, and the First Nations of Tseycum, Tsawout, Tsartlip and Pauquachin, along with Royal Oak, Cordova Bay and Prospect Region
Population of 67,500 with an average age of 49 years
The area is served by the Saanich Peninsula Community Hospital
Lying in the rain shadow of both the Vancouver Island Ranges and the Olympic Mountains, Saanich Peninsula is the driest part of Vancouver Island. The Peninsula is characterized by rolling hills and numerous freshwater ponds and lakes. Notable natural features of Saanich Peninsula include Elk Lake, Beaver Lake, Mount Newton, Bear Hill, Tod Inlet, Mount Finlayson, Maltby Lake, Prospect Lake, Durrance Lake, and Mount Work. Many of these features are protected in regional and municipal parks
West Shore:
Includes the communities of Langford, Colwood, Metchosin, the Highlands, Esquimalt/View Royal and the Juan de Fuca Coast, in addition to the First Nations of Esquimalt, Songhees, and Scia'new
Population of 94,000 with an average age of 39.7 years
Langford is Canada's fastest growing municipality, showcasing a 20.9% increase in population in five years
The area is served by the Victoria General Hospital
A waterfront community, the West Shore features a rich heritage and a unique connection to nature. A short drive into the downtown Victoria core, and with an overall lower cost of living, the West Shore is a great choice to live and work. Cycle or walk the famous Galloping Goose Regional Trail, which winds through 55 picturesque kilometres of the West Shore Communities, or discover the surrounding lakes (Langford Lake, Glen Lake and Florence Lake) and hike Mount Finlayson, Mount Wells and Goldstream Provincial Park
Sooke:
T'Souke and Pacheedaht First Nations are located within this broad geography: "Where the Rainforest Meets the Sea" – Elida Peers, historian
Population of 15,600 with an average age of 40.4 years
The heart of this west coast community lies 40km from downtown Victoria and 30km from the nearest hospital, Victoria General Hospital
Sooke has been a popular scenic tourist destination for generations. A vibrant art community, Sooke attracts people for its lifestyle. Spectacular wilderness parks and beaches, the West Coast Trail, Juan de Fuca Provincial Park, and the now highly popular Juan de Fuca Marine Trail, are just some of the attractions to the area. Sooke is a destination for surfing magnificent waves, mountain biking, back country recreation, hobby fishing and hunting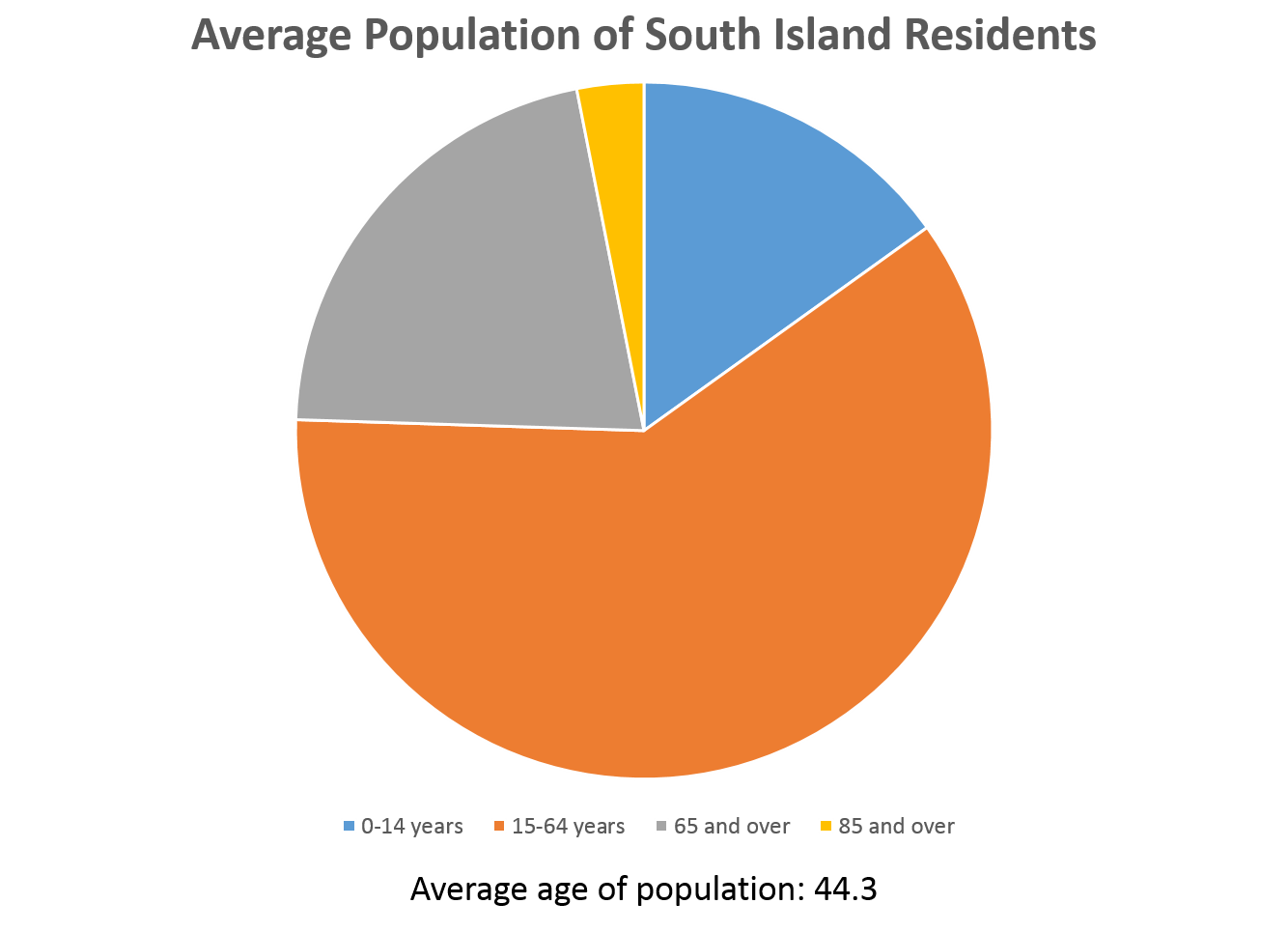 The South Island Division of Family Practice is an active and dynamic professional not-for-profit, with a goal to provide the best health care possible for residents of the South Island region, as well as ongoing professional support for family physicians. Together, South Island Division Members work to improve patient access to local primary care, increase local physicians' influence on health care delivery and policy, and create a community for family physicians.
One of the most significant and organic benefits of being a South Island Division member is having instant access to a wide network of colleague physicians. The Division can also facilitate connections based on lifestyle, stage or type of practice, professional interests, or schooling.
Here follows a list of key benefits of Membership:
Recruitment & Retention Support - We help practices in the South Island attract high-calibre medical professionals, such as GPs, Locums and MOAs
Practice Support - We provide ongoing broad practice and business support, retirement and succession planning
Access 'Up to Date' - a valuable online evidence-based support tool that offers treatment recommendations, drug details, or patient information
Attend Division Events (including those CME accredited), offered throughout the year to members.  These include continuing medical education opportunities, billing support, networking opportunities, and social events
Receive valuable information in our bi-weekly eBulletin, delivered directly to your inbox every second Thursday morning.  Everything from process changes to practice announcements, from learning opportunities to clinical updates are provided in this single informational listing
Access 'RACE' (Rapid Access to Consultative Expertise), a structured network, connecting family physicians to available specialists who are ready and able to give you a speedy reply
Access 'Pathways' - an online specialist referral tool created for physicians and their office staff to enhance and improve the process of referring patients to specialists and clinics