Nominations & Election for the Board of Directors
Join us as we lead with purpose and help to shape the future in the South Island region! 
In the upcoming 2023 election, we currently have 3 seats available on the Board. 
Complete the Call to Nominations form and submit to info@sidfp.com by 4pm on August 31, 2023.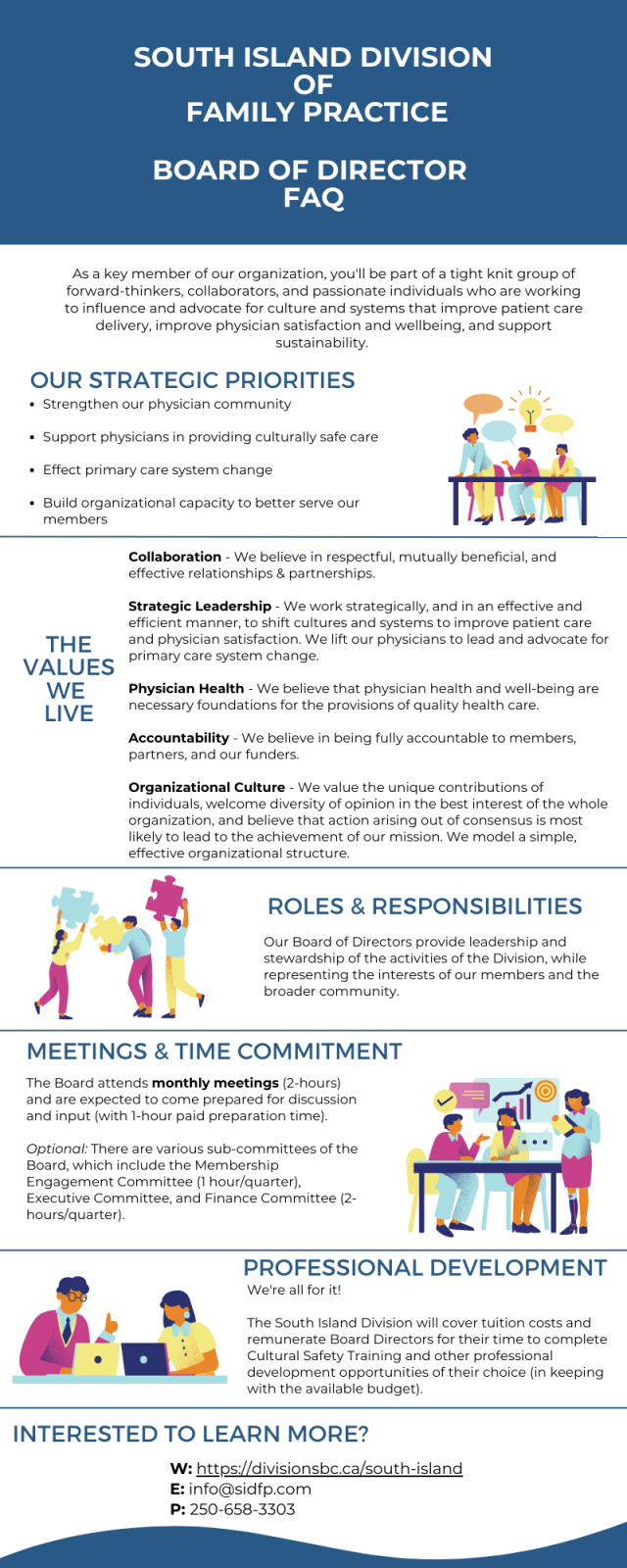 Voting will take place between October 6 - 13, 2023 for General Members.
Information on all candidates will be shared via email in the beginning of September. 
Board of Directors Nomination and Election Policy
For more information, please reach out!
P: 250-658-3303.