Events
News and Upcoming Workshops and Events in the Community 
Tim Horton's Smile Cookie Campaign
Hosted by various Tim Hortons locations in Langley
September 13-19, 2021
From Monday, Sept. 13 to Sunday, Sept. 19, Tim Hortons will be selling freshly baked Smile Cookies with 100% of all proceeds being donated – and there are 5 locations supporting LMHF in Langley!
Customers who purchase a freshly baked Smile Cookies will be donating to support the LMH Pediatric and Maternity Centre.

---
Lowe's Canada Heroes Campaign for Youth Mental Health
Hosted through various Rona and Lowe's locations in Langley
Through September 2021
Throughout the month, Rona and Lowe's locations in Langley will be supporting Langley Memorial Hospital Foundation in fundraising for youth mental health. At the cashier, customers can donate $2, $5, or $10 and Lowe's Canada will match 50% of donations (up to $2,000 per store).
Funds will help build a new support centre that integrates mental health care, substance use services, primary and sexual health care, youth and family peer support and social services for youth aged 12 to 24, in one safe place.
Learn more through FoundryLangley.ca
---
Langley Meals on Wheels
                     
---
 Langley Meals on Wheels: Home from the Hospital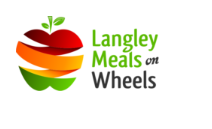 Referring an at risk patient to Home from the Hospital ensures 5 days of free meal delivery, along with the watchful eye of caring volunteers.                                                   
Referrals are accepted from the Langley Memorial Hospital and family physicians.
Provide patient's name, address, birthdate and discharge date as well as their contact number and emergency contact name and number. It's that easy!        
https://lmow.ca/wp-content/uploads/2019/01/brochure-template-hospital.pdf
Volunteering opportunities too! 
Phone 604.533.1679  
https://lmow.ca/support/