Live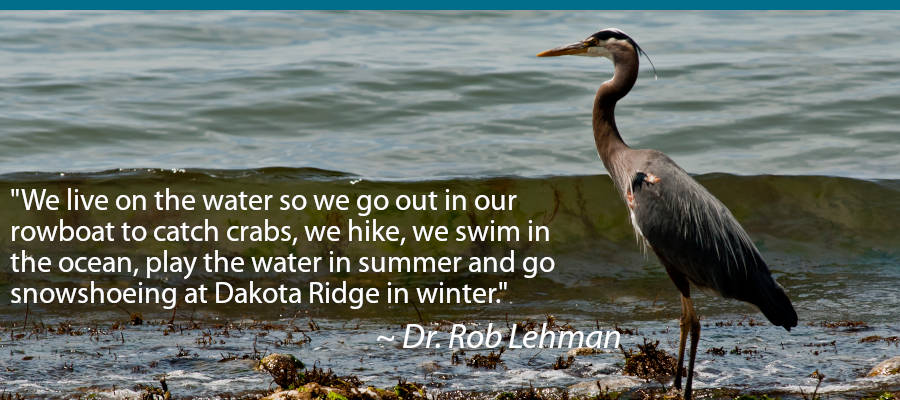 Life on the Coast provides opportunities that aren't available in the Metro Vancouver area. From local music and arts festivals to community farm-to-table markets, to knowing your neighbours and local shopkeepers, all are benefits to living on the Coast. 
Housing 
While enjoying a similarly mild climate, houses on the Coast are generally less expensive to purchase than similar ones in Metro Vancouver. 
Because of the landscape of the Coast with its host of communities along the water, no matter where you live you're never far from the ocean or a variety of lakes, parks and trails.
Locum Accommodation
For a locum coming to the Coast alone, the Sechelt Hospital Foundation offers accommodation at Foundation House for a nominal fee.
Education
Parents considering moving families to the Sunshine Coast often have questions about their children's educational opportunities. There are many options on the Coast: 
There is also a Capilano University campus in Sechelt, which offers a variety of programs. Students on the Coast are also able to commute to colleges/universities in Metro Vancouver to continue their studies.
Child Care
Parents seeking child care for young children can gain support and assistance in locating child care through the Sunshine Coast Childcare Resource and Referral. They maintain a list of child care providers in each community.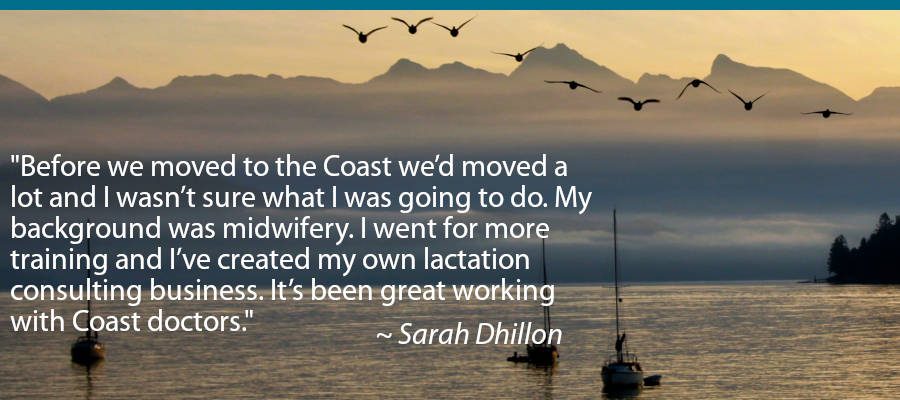 Employment for Partners or Family 
The Sunshine Coast has a vibrant economy based on tourism, forestry, fishing and the pulp and paper industry. Over the past few years, immigration from across Canada and beyond has brought many individuals and families to settle on the Coast in search of a quieter lifestyle. The result is increasing demand for professionals in health care, building trades, and service industries such as financial planning, food services, and social services. 
Major employers on the Coast include:
The Coast also has numerous small businesses from bed and breakfasts, boutique clothing and kitchen shops, and breweries, to lavender and sturgeon farming, and legal, accounting and printing businesses. The Gibsons and District Chamber of Commerce, Sechelt District Chamber of Commerce, and Sunshine Coast Economic Development websites are sources of information about local business. 
For those who prefer to continue working in the Greater Vancouver area, commuting is a viable option for many Coast residents because of the short 40-minute ferry ride, and excellent connections to public transit from the Horseshoe Bay ferry terminal.   
Physician Community and Activities
"Working here has brought deeply satisfying relationships with colleagues, staff and patients. It's interesting how I will serve someone as a patient and then they are serving me coffee elsewhere. There is a real reciprocity that happens here that I haven't experienced elsewhere."  - Dr. Rahul Gupta
"I was struck by the collegiality of physicians and the emphasis on balance and pursuing the scope of practice that you choose."  - Dr. Jennifer Baxter
Physicians on the Sunshine Coast have a close-knit community that serves both the hospital and community patients. In partnership with the Division of Family Practice, new physicians to the Coast receive orientation brochures/manuals as well as connection to local mentors. A community mentor provides connection to resources on the Coast, while medical practice mentorship assists in the development of local health system knowledge and physician skills. 
In addition to supports such as physician mentoring, the Division of Family Practice supports physician social and family activities such as summer picnics, holiday socials, and other get-togethers.