Recruitment
Physician opportunities are available in the towns of 100 Mile House and Williams Lake. ​Learn more here about the South Cariboo region of British Columbia and let us help you plan a visit. With our two regional hospitals and several clinics, you can be part of a caring team in a culture of mentoring and collegiality. The region allows for a great work-life balance--we have no traffic jams and there's plenty of recreation to help you relax each evening.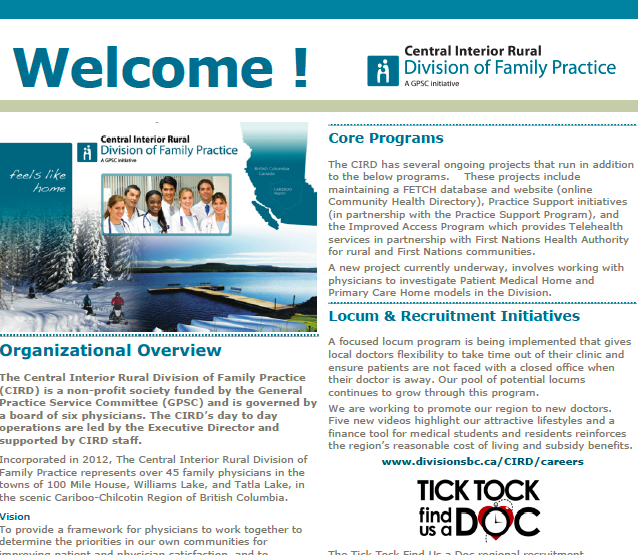 Welcome Flyer - learn about the Division and current physician-led initiatives. 
Click on the images below to learn more about the financial incentives available to you, explore our debt reduction calculator, permanent positions available, locum program and finally, check out the Red Carpet welcome we can plan for you.