Opportunities and Incentives
Design your Practice
Williams Lake and 100 Mile House both offer many experiences and opportunities such as:
On-Call Groups: Maternity, Long - Term Care, Doctor of the Day for unattached patients, Palliative Care, Paediatrics, & Addiction 
Specialties: Emergency, Oncology, General Surgery, Gynaecology, Internal Medicine, Urology, Psychiatry
Other Features: Cariboo Memorial Hospital Upgrade & Expansion, Primary Care Network implementation, First Nations Primary Care, the Foundry, diverse patient pool & remote outreach
Williams Lake has 4 clinics and 100 Mile House has 3 clinics for you to build your practice in.
Link to Practice Preference Survey
Rural Physician Debt Reduction Calculator
There are significant financial benefits to practising medicine in the Cariboo Chilcotin region of BC. Use this calculator to input your level of student debt, interest rates, and mortgage amounts, and compare housing costs, retirement savings, and the number of years you could be out of debt in our Rural vs Urban results. Watch our brief "how to" video below:


Download the debt reduction calculator here: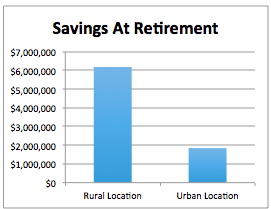 Ready to check out our rural opportunities? See below.
Financial Incentives
There are significant financial benefits to practicing medicine in the Cariboo Chilcotin region of BC. New physicians are eligible for $20,000 sign-on bonuses, Rural Emergency Enhancement Funds (REEF), and the Medical On-Call Availability Program (MOCAP).
Amounts stated above are current at time of printing as per Ministry of Health and Interior Health policies and are subject to change.