MOA Opportunities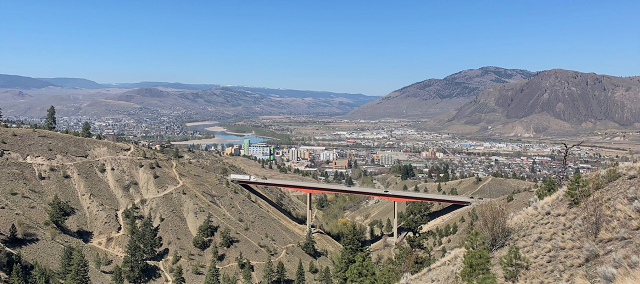 The Thompson Region Division of Family Practice hosts information about MOA job postings and relief/casual opportunities. 
Are you a physician or MOA looking for MOA coverage - whether it's a permanent position, holiday coverage, or just a few casual days? Fill out the survey >
Are you an MOA looking for work (holiday coverage, locum, permanent)? Fill out the survey >
MOAs Looking for Work:
MOA Positions Available:
Downtown family practice seeking a full-time MOA

Location: Kamloops - Downtown  
EMR: MedAccess
Wage: $20.00
Contact: Email Tara

Qualifications:

• Excellent verbal, written and interpersonal communication skills

• Skill in developing and maintaining effective working relationships with staff, patients, and external agencies

• Knowledge of health administrative practices and ability to adhere to organizational policies, procedures and systems

• Excellent computer skills with knowledge of Word, Excel & EMR (an asset)

• Strong organization skills and ability to prioritize

• Ability to take initiative and to exercise sound judgment decision-making and problem-solving expertise

• Ability to research, gather & interpret data and prepare reports or other correspondence as required

• Knowledge of or experience with MSP, ICBC & WCB billing codes and procedures is an asset

Position Summary:

• Answer telephone, office mail, and emails. 

• Educate patients about clinic procedures.

• EMR management / File & update medical charts.

• Ensuring daily paperwork completed (scans/TCIs/Referrals).

• Escort patient to exam room.

• Opening & closing clinic.

• Referrals and letters. 

• Schedule appointments & appointment maintenance.

• Set up/clean patient rooms.

• Telephone prescriptions to a pharmacy.

• Work in reception (greet patients).

• Baby measurements.

• Carry out patient history interviews (limited depending on history).

• Collect and prepare laboratory specimens.

• Give prevention reminders.

• Immunization set up.

• Measure patients weight and height.

• Monitor patients (in clinic) after tests and immunizations.

• Monitor/record medical inventory levels.

• Prenatal, CPX and pap set up (including weights & BP).

• Prepare patient for examination.

• Restock supplies in patient rooms.

• Review and submit MSP, ICBC & WCB billing claims.

• Take and record vital signs.

• Triage patients over the telephone using a protocol to determine the acuity of the visit and the visit-length for scheduling purposes.
Part time Live Scribe/Medical Transcriptionist 

Location: Kamloops
 

ICDO is seeking a positive, eager, and multifaceted individual who wishes to make a difference in the field of addiction medicine. We are seeking an induvial who is highly organized, independent, and able to multi-task in a fast-paced environment. The candidate will be responsible for participating in patient appointments with the physician to document the clinical note within our Electronic Medical Records (EMR) system. On occasion, listening to dictations or recordings may be required to document patient encounters when a live scribe was not available. The successful candidate should have good judgement, good organization, attention to detail, and the ability to work in a fast-paced environment. The primary purpose of a medical scribe is to remove the documentation burden from the physician, produce a high quality document, allowing the physician to focus on patient care. Written work must be of high quality English using medical terminology.

 

A live scribe listens in real-time to the patient visit, or a portion of the visit, and enters information into the EMR as directed by the physician. The scribe may be in the office with the physician and patient, or, frequently, is onsite but different location using secure screen sharing technology in order to navigate the EMR, enter orders, locate labs or studies, document prescriptions and add billing information. The physician uses a desktop to communicate with the scribe as documentation is entered into the native EMR.

Knowledge of medical terminology is required. Medical Transcription certificate is considered an asset, as is relevant experience in the healthcare field. Knowledge or experience with Electronic Medical Records (EMR) is a requirement.

The successful candidate is expected to be reasonably available to work weekday mornings and afternoons between 9:00am and 4:00pm. This position is permanent part time with approximately 1-4 days per week. Benefit package available after the 3-month probationary period.

To apply, please submit your cover letter, resume, and expected salary by email to lindsay@icdo.ca.