Practise Here
Locum Opportunities in our urban communities.
Locum opportunities in rural communities: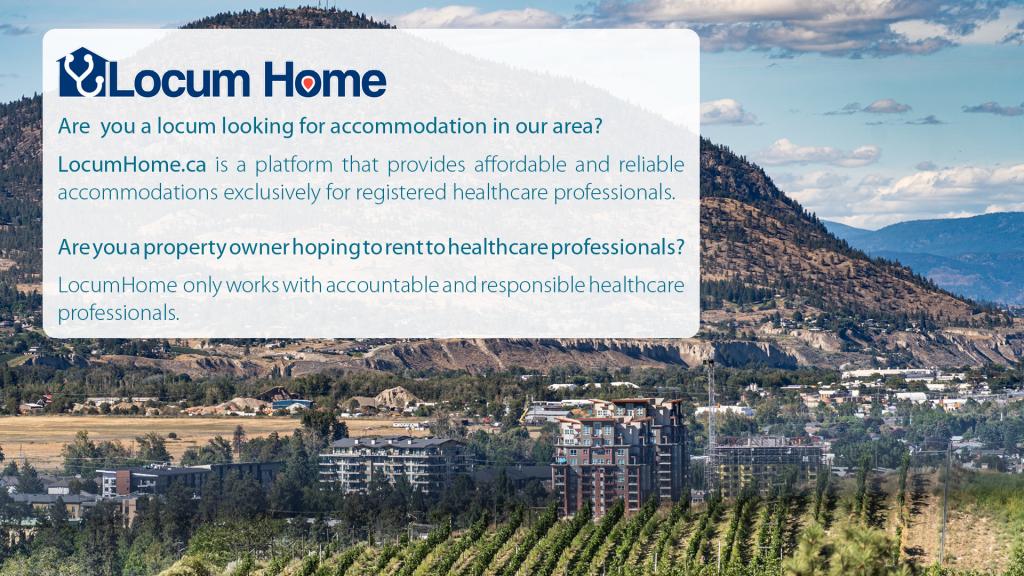 Learn more about our communities + our clinics below.

The picture doesn't lie. Keremeos really is located in a lush, sun-soaked valley with an ideal climate for orchards and vineyards.
Learn more about life and work in Keremeos.


Oliver is known as the Wine Capital of Canada.  A scenic 35-minute drive from Penticton, Oliver is a small town making a big name for itself on the wine scene.
Take a look at what this pretty town of 5,000 has to offer.


One of only two cities in the world situated between two lakes, Penticton is the largest urban centre in our region.
See why so many people choose to make Penticton their "forever home."
Or simply click here to view current opportunities in family practice.


The southernmost community in our region, Osoyoos boasts more hours of sunshine than any other place in Canada.
Find out why this beautiful town of 5,000 has become a prime destination.


The crystal clear waters of the Similkameen River offer an abundance of recreation opportunities in Princeton.  
Learn more about life in our most mountainous community.


Summerland -- now there's a descriptive name for you!  On the western slope of Okanagan Lake, Summerland is a thriving town of 11,000, just a 15-minute drive from Penticton.
Why is Summerland home to so many Okanagan physicians?  Click here to find out!