Our Impact
The Prince George Division works in partnership with Northern Health, the General Practices Services Committee (FPSC), the Ministry of Health, and local community partners to improve patient care and community health by increasing the voice and influence of local family physicians in health care delivery and policy.
The 2019 AGM was on June 26.  The Chair's annual report can be found here, the Physician Lead's annual report here, and the Executive Director's annual report here.
The Prince George Division Constitution and Bylaws are here and here. 
Our 2019-2021 Strategic Directions are here.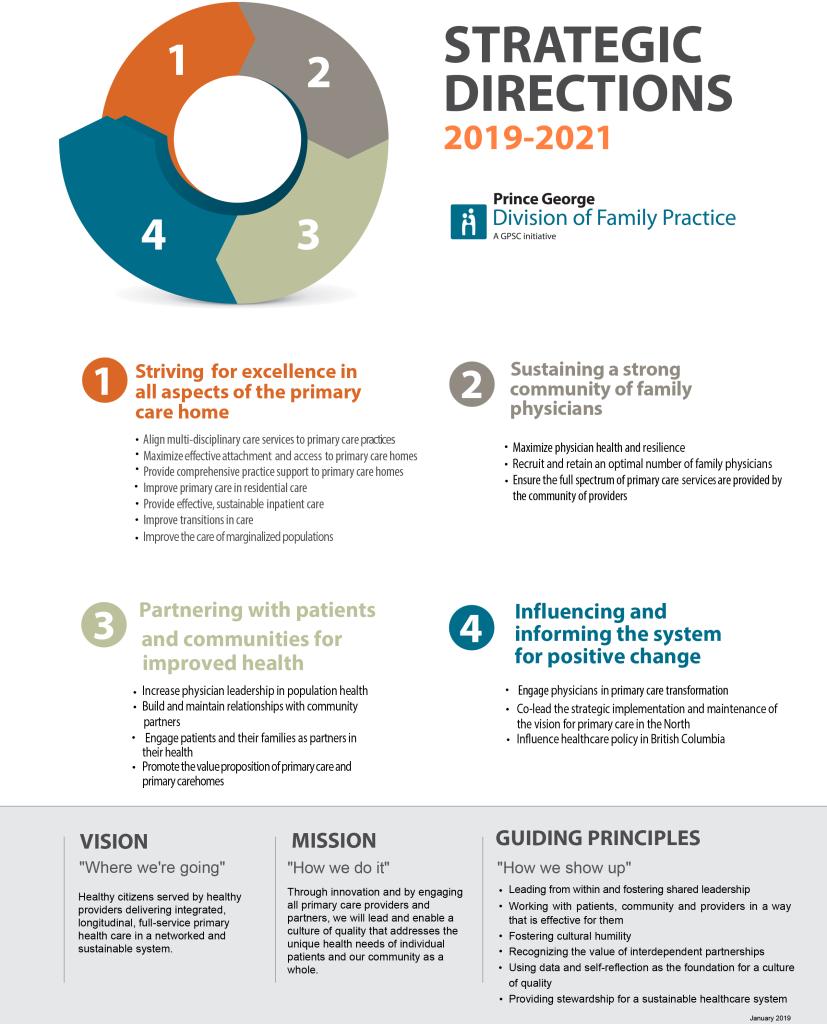 A brief timeline of our work, local initiatives and selected outcomes from 2009 to 2015 can be found here (pdf)
The PG Division is working closely with Northern Health to build a strong primary health care system that will deliver longitudinal care to patients along the continuum of prevention to palliation in the primary care home.
More information about our strategic directions and related initiatives can be found on the following pages.