Practice Here
Join us in Powell River: Coastal by Nature!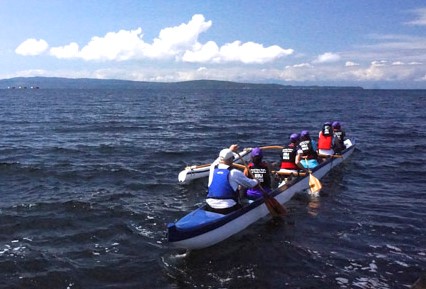 Division members on the Salish Sea
About Us
We are an active community of engaged GPs who enjoy participating the multitude of outdoor sports and recreation opportunities available here in Powell River.  

As members of a diverse and dynamic medical community, we challenge one another to be thoughtful, engaged leaders, contributing to the betterment of our community and physician health. We aspire to optimize our own patient care capacities and professional satisfaction and to collaborate with our partners in the development and provision of comprehensive patient care.   

By working together, we have the chance to improve health care for our patients and the community. We can also help enhance our own well-being and professional satisfaction.  

The Powell River Division of Family Practice enriches the professional experiences of physicians and improves the health of our community by:   
Enhancing communication and collaboration amongst ourselves and our partners.
Supporting and promoting physician capacity to improve the health of our community.
Advancing physician leadership in the design of comprehensive patient care and health promotion systems.