***IMPORTANT COVID-19 INFO & UPDATES***
FOR PATIENTS: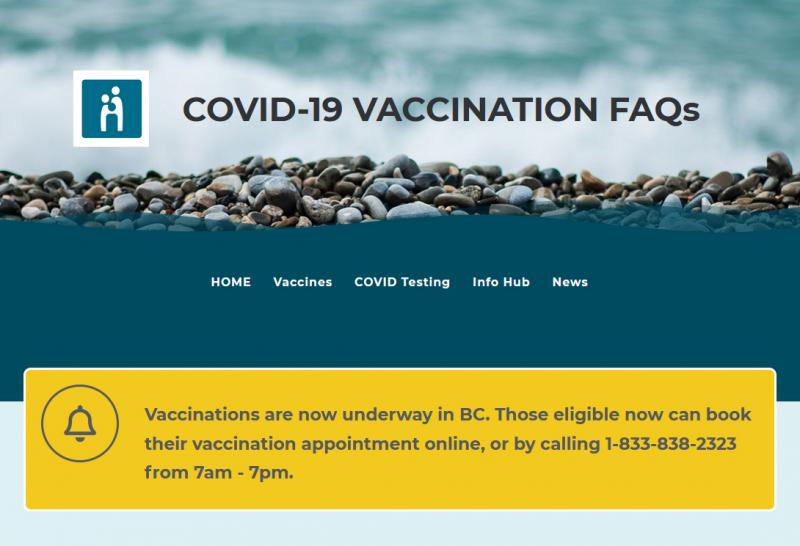 Powel River doctors and nurse practitioners, along with our partners in healthcare and government, have been working hard in response to the COVID-19 pandemic. Please stay safe, vigilant and thoughtful of others for the best results.
ARE YOU LOOKING FOR INFORMATION ON VACCINES IN POWELL RIVER?
The Powell River COVID-19 Info Website - vaccines is the best place to go for current, local information on vaccinations. The vaccination clinic is located on the upper level of the Recreation Complex. 
---
ARE YOU LOOKING FOR INFORMATION ON COVID-TESTING IN POWELL RIVER?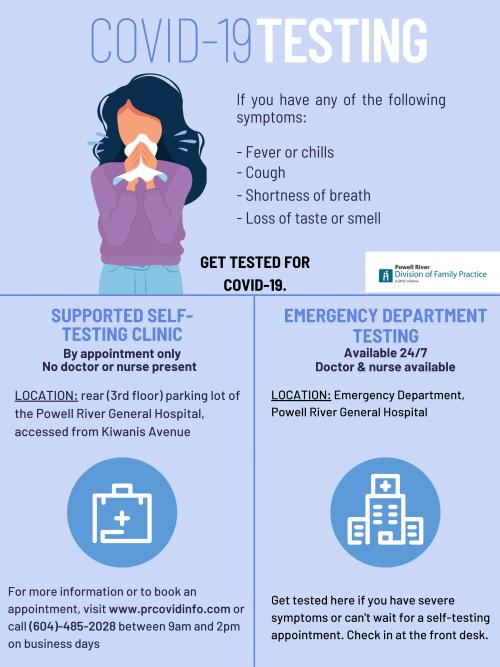 COVID-19 testing is available BY APPOINTMENT ONLY at the supported self-testing clinic located at the rear (3rd floor) parking lot behind the Hospital, accessed via Kiwanis Avenue. To request an appointment and read more about the new testing process and location, visit www.prcovidinfo.com or phone 604-485-2028 between 9am and 2pm on business days. 
This is a separate clinic from the vaccination clinic located at the complex.
If your symptoms are severe or you need a test outside of the supported self-testing clinic hours listed above, please go directly to the Emergency Department of the Hospital and register at the front desk.
Residents of Texada Island should call 604-486-7525 to book a test if they are experiencing COVID-19 symptoms. COVID testing is being offered at the Texada clinic Monday through Friday.
To request an appointment or for more information visit this page.
For weekly updates, or to subscribe to our weekly newsletter, Doctor's Notes, visit www.prcovidinfo.com
---
WAYS TO CONNECT WITH US
REGULAR E-NEWSLETTER: Sign up for local up-to-date Covid-19 news to your inbox: Doctors' Notes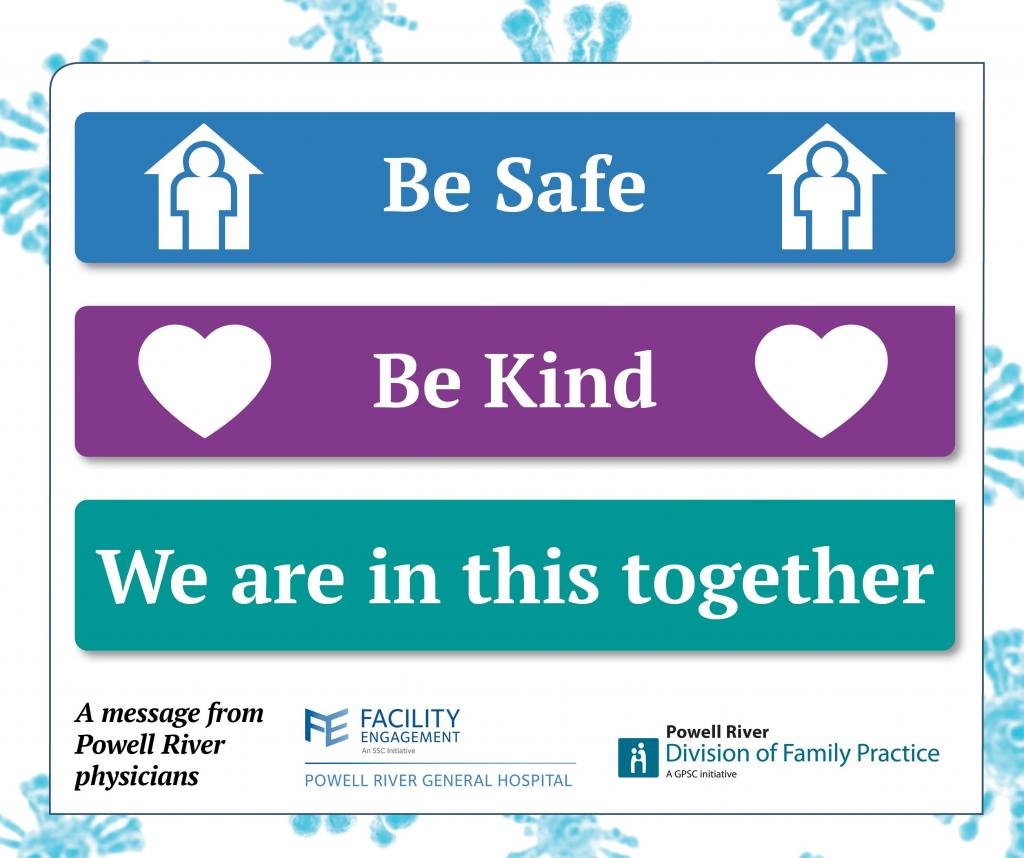 Primary Care Options:
Doctors offices are still open – call us! Thanks to technology, initial care is being offered via phone or video visits. Call your doctor's office if you need an appointment.
If you do not have a family doctor or nurse practitioner the following clinics have practitioners who are accepting new patients:
The Medical Clinic Associates (604) 485-6261
Or, anyone can call the Powell River Medical Walk-in clinic (604) 485-5501 to book a phone or video visit; they are also accepting new patients.
Anyone from a BC First Nation can contact Tla'amin Health (604) 483-3009.
Texada residents can contact Texada Health Clinic (604) 486-7525.
Youth can request through Docs4Youth. 
Follow the links below or call for more information on virtual care visits (phone and/or video) with local doctors/nurse practitioners:
Independent: DeFlamingh & Rossouw, 604-485-4877
Marine Medical Clinic: Dohm, 604-485-7222 / du Toit & Scoular, 604-485-2430 / White, 604-485-9200
Texada Health Clinic, 604-486-7525
For non-emergency, confidential health education & advice call 811.
For emergencies, the hospital Emergency Room is still open.
If you have any Covid-19 symptom(s), visit prcovidinfo.com to request an appointment, or call (604) 485-2028 between  9am and 2pm. If you are having difficulty breathing or are experiencing any other severe symptoms, CALL 911 IMMEDIATELY or go to Emergency at the Hospital. Please advise them of your symptoms.