Community Resources
Health Services and Support
If you are without a family doctor or nurse practitioner, please consider the following for accessing health services and support:
HealthLink BC provides free health information and advice any time of the day or night. Call us toll-free at 8-1-1 in B.C., or for the deaf and hard of hearing, call 7-1-1. A health service navigator will help you find the information you are looking for or transfer you to a registered nurse, registered dietitian, licensed pharmacist or qualified exercise professional. Our navigators can also help you find a health service in your community such as a walk-in clinic or urgent primary care centre. Translation services are available in over 130 languages.
Pathways Medical Care Directory
To help ensure people can access the care they need, the Pathways Medical Care Directory has been created so that you can easily find current information on how your doctor is providing care – whether it's virtual, in-person, or both. Using the new one-stop online directory, you can also view appointment options, and see other services your doctor is offering.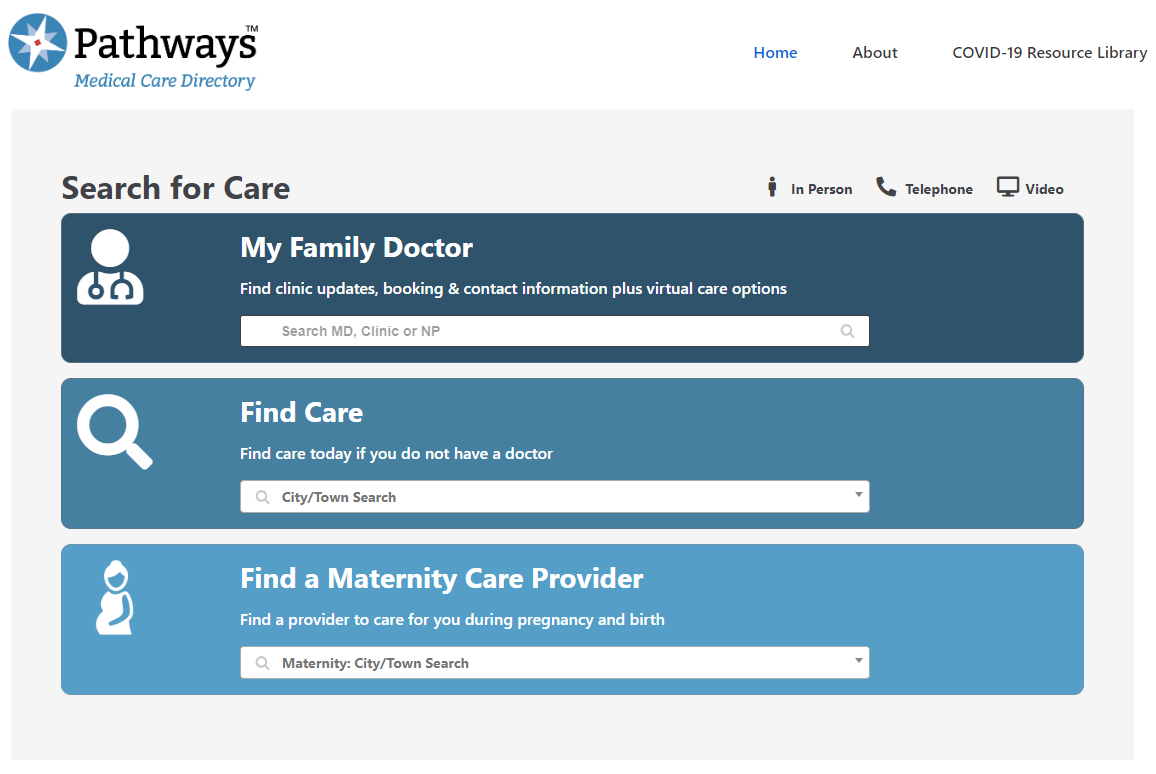 The directory already contains details of close to 70% of BC family doctors who provide longitudinal patient care, and is consistently updated with more doctors and nurse practitioner information.
Pathways Community Service Directory
Most services listed on the Pathways Community Service Directory located in the Cental Okanagan region are also available within the East Kootenays.