Volume 15 - June 2020
Strategic Plan Progress

The Road to 2022 was designed in spring of 2019 and approved by our Division membership at the AGM.  Since then, progress has been made against many of our goals under the leadership of many Division Physician Leaders. Some of our initiatives were shaped by the external environment, namely the response to the COVID-19 pandemic.  Our Division has been nimble and adaptable to ensure that the context was considered, and the grassroots intention of our strategic plan was preserved.
  Highlights to date include:
A central repository of funding opportunities on the Division server and members only site.  This repository ensures that Chapter Coordinators and Physicians information about all the current funding opportunities at their fingertips and will support Members' priorities to seek funding for projects that enable local physicians to pursue areas of importance.  Click here to view online.
Implementation of a project charter template. This template will provide information at a glance on each project to ensure it can be replicated and or adapted in other communities promoting sharing of information, experience, and expertise across our Chapters. Next steps include fleshing out a project repository of past projects to ensure this knowledge is shared.
In each region, we have implemented a regional structure that includes a Regional Physician Lead and Regional Manager to provide support to our Chapter Physician Leads and Chapter Coordinators in navigating community relationships and getting community projects off the ground.  The Regional Physician Leads work closely with the Regional Manager in their region to strengthen chapter/division relationship and physician engagement, encourage healthy development of relationships with partners, identify potential barriers and solutions for improved communication. 
Regions are experimenting with ways to provide networking opportunities for physicians across our Chapters. For example, through COVID-19, the Chapters in the Vancouver Island Region began meeting weekly to discuss pandemic response.  At present, this group has grown to include representation from FPSC, Island Health, Ministry of Health and FNHA as a place to share ideas, identify and escalate issues and build community.
Created a business continuity plan in response to the COVID-19 pandemic to help support succession planning for key staff and physical leadership roles. This plan helps to develop, leverage, and support leadership and succession planning across the organization.
Save the Date!
The Division's AGM is scheduled for September 29th, 2020 from 5:30pm – 7:30pm.  Given the uncertainty protocols for group meetings for physicians come fall, we will operate on the assumption that our typical small group format will not go ahead as planned and we will move the format exclusively online.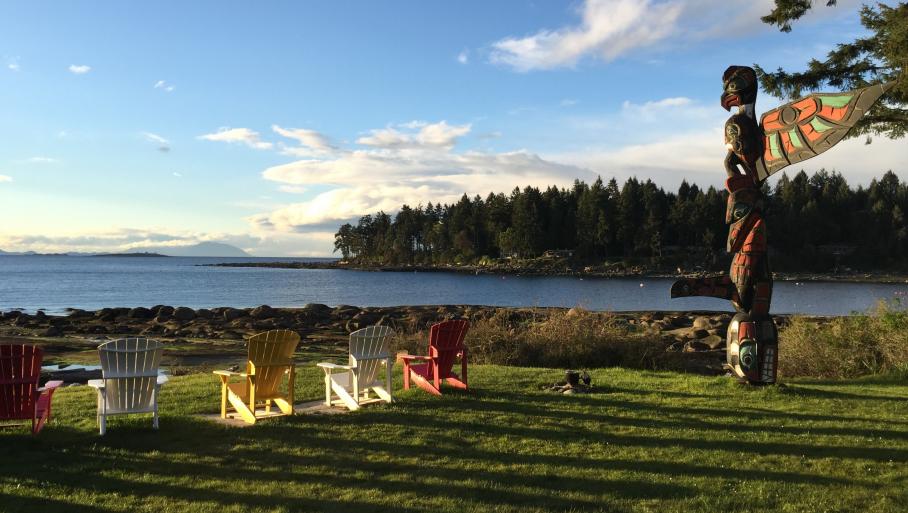 The draft agenda will include one or more speaker on a topic of interest and the business meeting to follow including the presentation of the Division financials and the election of our Board of Directors. If you have any suggestions or input on what speaker you would like to see or are interested in being a presenter, please get in touch with us at ruralandremote@divisionsbc.ca.  Physicians will be remunerated for the first hour of the AGM but in accordance with our bylaws may not be remunerated for the business meeting.  
Physician Orientation Handbook Created for Bella Bella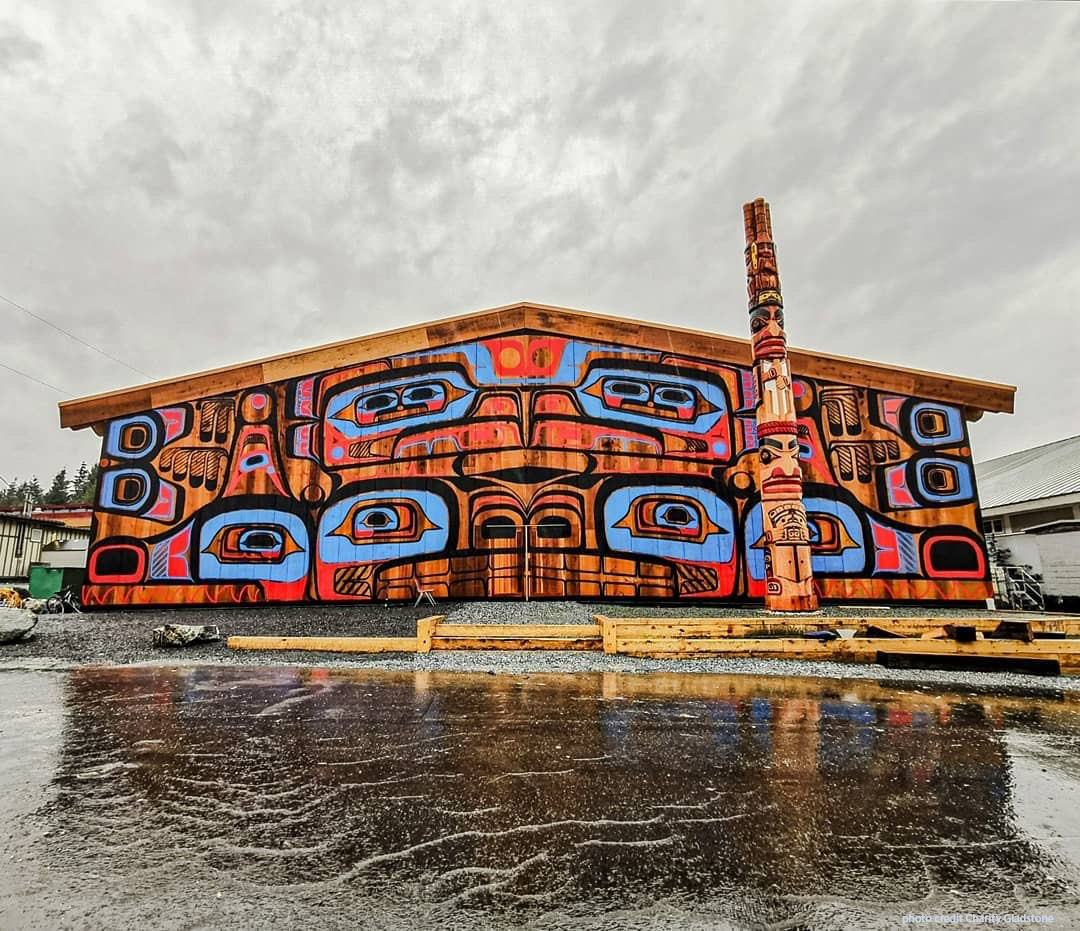 photo credit Charity Gladstone
Bella Bella, also known as Wáglísla, is a small, vibrant coastal community located on Campbell Island, about 181 km north of Port Hardy (on Vancouver Island) and 144 km west of Bella Coo-la (on the mainland). Bella Bella is home to the largest community in the central coast region and the Haíɫzaqv (Heiltsuk) Nation. The on-site health care providers include 4.5 family physicians that cover the R.W. Large Memorial Hospital and the Bella Bella Medical Clinic. The physicians also support the Kitasoo/Xai'Xais Nation in Klemtu with in-person visits, telehealth and phone support to the RNs at the Kitasoo Health Centre. The RWL Hospital is staffed by a mix of RNs, LPN's and PCA's. In-person visits to the community of Ocean Falls are also provided by a physician of the Bella Bella Medical Clinic.
Given the uniqueness of the community, the Welcome Package was created to consolidate all the community information related to travel, accommodations, meals, recreation along with comprehensive information about the hospital and clinic and other health services including laboratory, pharmacy, medical imaging etc. According to Dr. Chris Gooch, part-time physician in Bella Bella and Physician Lead for the project:
"This new welcome package and orientation manual is a fabulous tool that familiarizes incoming health care professionals with the ins and outs of daily and professional life in Bella Bella.  It will allow one to jump right into doing what we do best, providing care, without worrying too much about how we're going to provide care.  It will reduce the fear factor of coming to a new place by providing information in advance, as well as the knowledge that the package is there with more answers when they're needed."
This resource was based on a similar design from the Comox Valley Division of Family Practice. A second edition is already in the works.
Click here to download a copy. If you are interested in implementing a similar initiative in your community, feel free to contact Rhonda Orobko, Chapter Coordinator at rorobko@divisionsbc.ca
Celebrations and Announcements
The Division wishes to express appreciation for all the physicians leaders and staff who have moved on from the Division and welcome and congratulate those with new roles or adventures.
Chapter Physician Leads
Dr. Deborah Obu (Debby) concluded her leadership of our Western Interior Chapter in March. In her time as lead, she always advocated for both physicians and vulnerable patient populations making sure all situations were approached with compassion, temperance and thoughtfulness. She also worked hard to build a voice for immigrant physicians as a member of the Interior Divisions Recruitment and Retention Network. Debby enthusiastically supported chapter initiatives, community and physician engagement, and has been integral in building a vision for our young Division as a whole. Her wise insight and infectious positivity and humor will be greatly missed!
Dr Meredith Borbandy concluded her leadership of our North Vancouver Island Chapter.  Having a heart of gold and spine of steel made Meredith a natural leader.  As a strong advocate for rural physicians and patients, she led with professionalism, integrity and resilience.  Her dedication to collaboration and innovation propelled the initiatives within the chapter forward.  We thank Meredith for her commitment to Rural & Remote and wish her all the best as her journey continues beyond NVI.  Her smile will be missed.
Dr. Dan Cutfeet looks forward to representing the rural & remote physician voices for the North Vancouver Island Chapter as the new Chapter Physician Lead. Dr. Cutfeet works on Cormorant Island, with 'Namgis First Nation and with the Cormorant Island Health Centre providing primary care, ER coverage, in-patient care, and long-term care.  He has been involved with the chapter for over 5 years. As a strong advocate for patients and physicians, his knowledge, experience and enthusiasm will provide guidance and a strong voice moving the Division and Chapter initiatives forward.
Dr Francois Bosman concluded his leadership of the Gabriola Chapter in May, after serving as the founding member and Chapter Lead since Gabriola joined the Division in 2014. Francois was the driving force behind the establishment of the Chapter and an early visionary in terms of understanding the value and potential of the Division. Our community clinic, primary care home and urgent care program are all thanks to his leadership, perseverance and hard work. Despite a distinct lack of passion for administration he attended countless meetings, suffered through learning all the acronyms and guided the process as Gabriola slowly built a rural health system that is now a model for other communities. His colleagues, patients and community partners are forever grateful for his tenacity and kindness. He has retired to spend time fishing, gardening and woodworking. He will be deeply missed by the Gabriola Chapter. We have all benefited from his mentorship and his passion for improving rural healthcare.
Dr Stefan Gryzbowski has concluded his leadership of the Open Chapter.  Over the history of the Open Chapter, there have been several areas of focus and some progress in supporting rural locums and the Small Communities Working Group.  Stefan has been a dedicated and thoughtful leader and has advocated strongly for Open Chapter members and their priorities.  His contributions will be missed, and we wish him well.
Division staff
Katherine Brown was promoted to Acting Interior Regional Manager to cover for the maternity leave of Christianne Kearns. Katherine joined the Division in 2017 as the Chapter Coordinator for our Revelstoke Chapter and has held many other roles supporting the local physician group, such as acting as the Local Network Coordinator for the Rural Surgical Obstetrics Network, oversight of local Shared Care projects and Facility Engagement Project Manager at Queen Victoria Hospital. In addition to her roles above, Katherine has over 15 years' experience in project management and proposal writing.
Bev Grossler joined the Division as the Chapter Coordinator for the physicians in Lillooet and Lytton effective June 1st.  Bev joins the Division after a long and successful career with Interior Health.  Most recently Bev served as the HCIS Manager for Interior Health West in Clinical Operations and has a nursing background.
Cheryl Drewitz has expanded her role to provide support for the physicians in Ashcroft. Cheryl has been with the Division since October of 2018 as the Chapter Coordinator for the physicians in Pemberton. In addition to the great work that Cheryl has done in Pemberton, she has a Masters degree in Public Health and has worked as both a registered nurse and a paramedic.
Jennifer Brunelle joined the Division as the Chapter Coordinator for the physicians of Revelstoke effect June 15th. Jennifer has completed contracts for the Revelstoke and Clearwater Chapters for various projects including Shared Care maternity and mental health substance use projects.  In addition to her contracts at the Division and elsewhere in the healthcare sector, Jennifer holds a Master's of Business Administration.
Tawanda Hatendi left his role as Chapter Coordinator for the Western Interior to focus on his education. Tawanda joined the Division in June of 2018 and supported the chapter physicians with a variety of initiatives including a virtual care expansion, multi-disciplinary team building, First Nations collaboration, physician recruitment and retention, and EMR panel work.  Tawanda has been a key asset in supporting the development of local tables in his communities to bring a community voice to the Interior Rural CSC table.
Diana Hardie will be leaving the Rural and Remote Division of Family Practice effective June 29th. Diana joined the Division in March of 2016 as the Finance Coordinator.  Diana has supported the Division through many projects including A GP for Me, the Child Youth Mental Health Initiative and contributed to process improvement projects including formalizing the budgeting and forecasting procedures
Christianne Kearns delivered a healthy baby girl named Maude on May 31st.  Mom and baby are doing well. Christianne plans to return to work in January of 2021.
Belated Congratulations
Rural Service Award from the Society of Rural Physicians Canada (SRPC) This award provides recognition to SRPC Physician Members of 5 years or longer who live and work in rural Canada and have served their rural communities for 10 years or longer. This year's honorees include Dr. Bret Batchelor of Revelstoke, Dr. Pamela Frazee of Tofino and Dr. Courtney Rennie of Revelstoke.  The Society also honoured, Ms. Brenda Fowler of Gabriola Island with the Rural Health Champion Award. This award is a presented to a non-physician who has had a significant impact on rural health care delivery, either through clinical care or system level impact in a community, province, or nationally. Ms. Fowler works closely with the Gabriola Chapter Physicians and staff. Kudos to all the winners!
South Island Medical Staff Association: Dr. Holly Slakov and the Lady Minto Hospital team have received COVID All-Star award.  This award is given to those who have made an exemplary contribution to the COVID preparation and work.  Way to go Dr. Slakov!
Inspiring work worth sharing
The Gabriola Chapter collaborated with the  Campbell River and District Division of Family Practice, and the Comox Valley Division of Family Practice utilized funding from the Shared Care Committee to develop the Northern Gulf Island and Gold River Mental Health and Substance Use (MHSU) project. The project, initiated in October 2017, uses a team-based care approach to provide timely support for patients experiencing mental health or substance use issues in five rural communities: Cortes, Quadra, Hornby, and Denman Islands, and the village of Gold River. Click here for more information and to watch two videos capturing project highlights.