Work in Mission
About the Mission Division of Family Practice
The Mission Division of Family Practice is a local-non-profit society of community based Primary Care Physicians. The Division gives the opportunity to work collaboratively not only with Doctors of BC, the FPSC, and the Ministry of Health, but also local municipalities, and community agencies. Our goal is to enhance patient care and build a network of support for Family Physicians through education to create a health community.
The Mission Division of Family Practice would like to acknowledge that their work takes place on the unceded, traditional, and ancestral territories of the Stó:lō People, particularly the Sq'ewlets, Matsqui, Kwantlen, and Leq'á:mel Peoples.
Benefits of Membership
As a member, you will experience: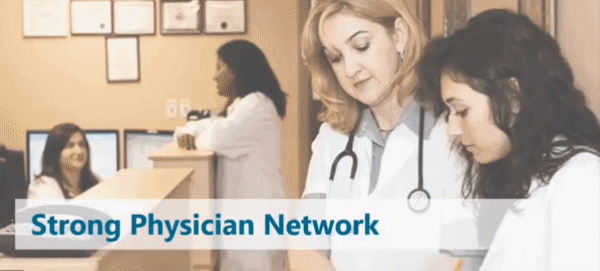 Mission is a Primary Care Network Community! PCN is a network of primary care providers in a community with patient medical homes as the foundation. PCNs are an initiative through the Ministry of Health to transform the way that primary health care is delivered by providing patients with an interdisciplinary team based approach to care.

Click HERE to Learn More About Mission's Primary Care Network and Opportunities for both Family Physicians and Nurse Practitioners. 

Mission Memorial Hospital
Mission Memorial Hospital is a physician run community hospital consisting of a 30-bed medical ward, 20 bed PATH unit and 24hr ER. 
The hospital has a hospitalist department providing the majority of inpatient care on the medical and PATH wards alongside Mission community FP's. The ER is staffed by FP and EM certified ERP's from Mission and surrounding communities. 
Outpatient clinical services at Mission Memorial Hospital include a laboratory, imaging department including x-ray and ultrasound, ambulatory daycare unit, stress test facility and endoscopy suite. 
The hospital is also supported by a rotating schedule of Internal Medicine specialists providing in- and outpatient consultations, as well as an Infectious Diseases specialist and Gastroenterologist.

All Mission community FP's are encouraged to seek privileges for the Hospitalist and ER departments.
Hospital Privileges
Almost all of our doctors maintain links with our FP-run hospital with visiting specialists in the fields of general medicine, orthopaedics, plastics, anaesthesia, and gastroenterology. 

The 22-bed hospital has a 24-hour Emergency Room and also two physician groups that provide maternity services. Deliveries are carried out in the neighbouring Abbotsford hospital, 15 minutes away. Mission also has a dedicated palliative care unit which provides high-quality care to patients from Mission and immediately surrounding areas. 

A number of our doctors take special interest in areas such as palliative, emergency, obstetrical, psychiatric, prison, addictions, surgical, and paediatric medicine, providing an interesting and rewarding mix of work beyond office-based practice.
Mission Hospice
Located on the third floor of the Mission Memorial Hospital is a ten-bed hospice operated by Fraser Health. Mission Hospice, in conjunction with the Christine Morrison Hospice together they strive to facilitate and create a wonderful and loving experience for all who pass through here.
FETCH Mission
A web based program For Everything That's Community Health for use by Mission residents and Physicians to easily locate available services and programs.
UBC Residency Program
Abbotsford Regional Hospital (ARH) incorporated the UBC Residency Program in 2010. To date there have been approximately 49 Residents in the Mission Program. The Mission Division works in partnership with the Residency Program to ensure Residents are supported and involved in the educational and social events organized for its Members.
MY House
Mission Youth House (MY House) is a collaborative initiative that originated from the Mission Homeless Youth Committee comprised of representatives from government, non-profit, volunteer and church representatives. It's goal was to find a solution to the growing homeless youth issue in Mission. MY House is the result of the efforts of this committee.
Mission Friendship Centre
A non-profit organization that focuses on helping to meet the needs of Aboriginal and Non-Aboriginal people and families who are making a transition to the urban community. The central and suitable facility provides counseling, support and referral services.
Learn More About What Mission Has To Offer