Live In Mission

Located along the north shore of the Fraser River in BC's prosperous Lower Mainland, our community is primed and ready for investment. Mission is defined by its spectacular natural beauty, affordable land, diverse workforce, and accessibility to major highways, border crossings, and airports. 
It continues to be one of the fastest-growing communities in the province, with a variety of affordable real estate options, including single family homes, condominiums, and acreage. 
School options include School District 73, International Student Program, Valley Christian School, L'École des Deux- Rives, Khalsa School, and M.E.I. School. 
Within proximity of Mission, post secondary options include The University of Fraser Valley (UFV), Riverside College,  Columbia Bible College, Sprott Shaw College, and Vancouver Career College. 
The University of Fraser Valley is a fully accredited, public university that enrolls approximately 15,000 students per year. UFV offers more than 100 programs, including two master's degrees, 19 bachelor degrees, majors, minors, and extended minors in more than 30 subject areas, and more than a dozen trades and technology programs. 
Mission residents have access to global transportation via Abbotsford International Airport, two border crossings, and the Trans Canada Corridor just 15 minutes away. The City of Vancouver is situated only 70 kilometers east, easily reached by the West Coast Express, a commuter rail service operating during peak morning and evening periods. Bus transit and taxis are standard amenities. 
Mission is rich in parkland, biking and hiking trails, golf courses, and has close access to numerous ski areas. Explore the many BC Hydro hiking trails, Cascade Falls (photo seen below), sports fishing, Westminster Abbey, Fraser River Heritage Park, or the Powerhouse at Stave Falls. Lakes in the area provide a great place to relax and include Hayward, Stave, Rolley, and Davis Lakes.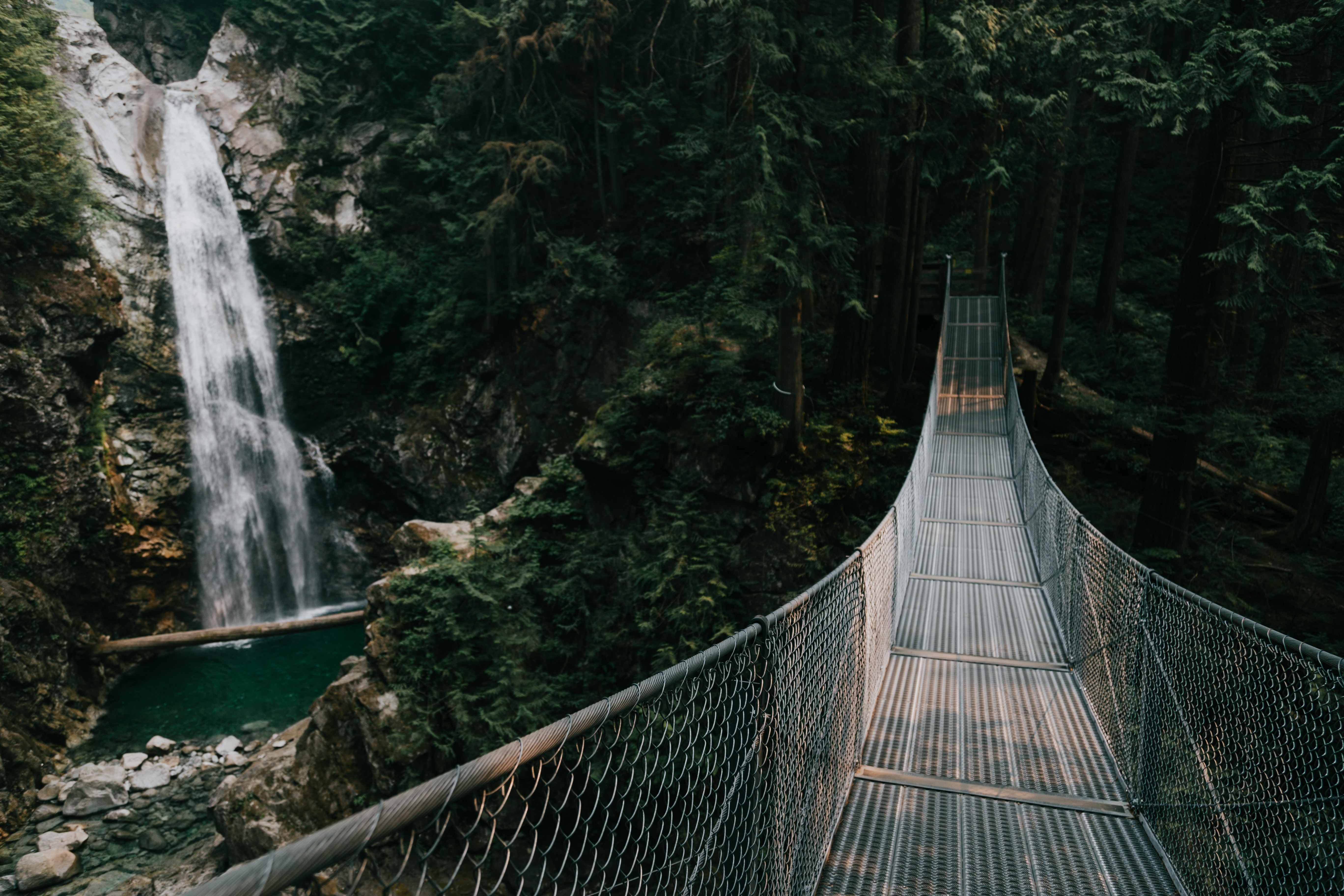 Cascade Falls, Mission, British Columbia
Our diverse community uses any excuse to celebrate through festivals, gathering places, or local stores. Distinct eateries, bars, and theatres often include local entertainment, enticing visitors to come for a day trip or to call this place home. Shopping and restaurant options are diverse as the beautiful surroundings of Mission. Shopping areas include the Downtown and Lougheed corridors, the Junction, Heritage Park Marketplace, and Farmers and Christmas markets. Restaurants are equally varied with established and loved chains such as Brown's Social House, to fabulous eateries like The Blackberry Kitchen. Other cuisines include Japanese, Thai, Chinese, Indian, Italian, Lebanese, Mexican, and Greek.
Learn More About What Mission Has To Offer