Ridge Meadows PCN social workers are supporting residents to develop new skills for coping with COVID-19
One-on-one coaching via video conference helps residents manage their anxiety.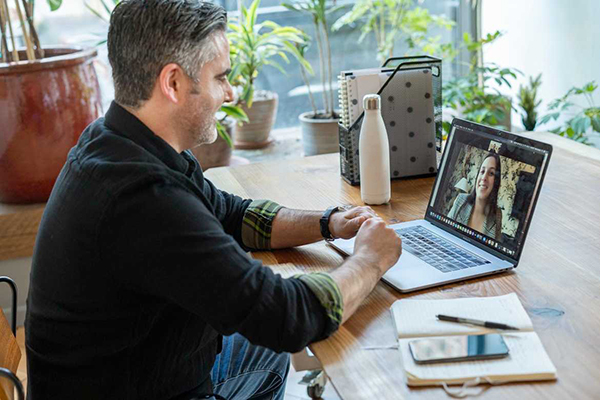 Residents in Maple Ridge and Pitt Meadows are developing new skills to help them cope with COVID-19 thanks to their local Primary Care Network social worker team.

Three social workers were hired by the Ridge Meadows Primary Care Network to provide support to community physicians and their patients through the Ridge Meadows Wellness & Urgent and Primary Care Centre. Stella Mckay, one of the social workers, explains that while her role and training equip her to provide a range of services from crisis intervention to service, her main focus over the last few months has been helping patients manage anxiety.

"COVID-19 has created a state of constant uncertainty. With the health risks, financial strains, social isolation, and parenting concerns, people with any kind of anxiety are experiencing a dramatic increase in that condition," says Mckay. Mckay adds that anxiety-related patient referrals are so common now, her team is surprised when a referral comes in that does not list this specific mental health issue. 

Mckay and her team are helping residents manage their anxiety by providing them with one-on-one coaching sessions, usually via digital video conference. The sessions are focused on helping patients develop skills like body awareness and relaxation strategies, so that they can understand and feel more in control of their reactions. She also connects patients to community resources where they access additional support.

Primary Care Networks are part of a new model of health care being launched in partnership across BC by the Ministry of Health, Divisions of Family Practice, and health authorities. In Ridge Meadows, Fraser Health, the Ridge Meadows Division of Family Practice, and Katzie First Nation Fraser Health are collaborating to create a seamless primary health care journey for patients.

For more information, contact Jackie Amsden, communications manager, Ridge Meadows Primary Care Network, by email at jamsden@divisionsbca.ca or by phone at 778 865 2301.