Treena Innes, Executive Director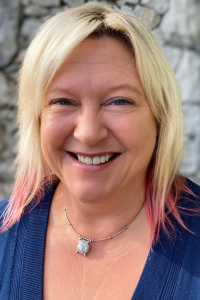 Entrepreneurial executive with more than 20 years of experience leading business development growth, partnership development, financial sustainability and strategic vision. Track record in building infrastructure and dynamic staff teams for organizational start up and growth in the communication, technology and non-profit sector.
Now on to the good stuff. Treena loves the fire around business development! Treena is a firecracker who is known for her people motivation talent and building "nothing" to "something."
Her savvy motivational management style coupled with the drive to reach targets and accelerate growth excites those around her. Innovation and challenge are her passion.
Treena truly values determination, motivation and healthy thinking.
Her forte is building BIG picture and inspiring relationships to support the build.  She rallies people and organizations to do great work together. When not focused on business, Treena is mainly seen outdoors hiking with her family, playing ball with her friends, kayaking the west coast water, doing bootcamp or heading out for a morning run in her neighbourhood. 
E: tinnes@rmdivision.ca 
T: 604-457-1387