Supporting Indigenous Children and Youth to Heal from Colonization: The Ridge Meadows Child and Youth Counsellor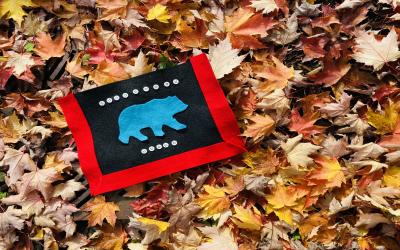 Katzie First Nation children and youth can access support to help heal from the ongoing impacts of colonization thanks to the Ridge Meadows Primary Care Network Child and Youth Counsellor.

In addition to supporting young people throughout Maple Ridge and Pitt Meadows, Child and Youth Counsellor Susan Strait provides one-on-one counseling and group workshops at Katzie First Nation. 

"A big moment was when the children's bones were found in Kamloops," says Strait. "The fact that I had been at the community and building relationships and trust up until that point meant that I could be part of that conversation and support the children and youth in processing their responses—especially the primary students who were really impacted. There was a lot of crying."

Strait also helps youth deepen or build their connections to traditional knowledge and culture by first validating their desire for connections and then equipping them with tools to pursue them.

"Having ownership over their culture has been a really big challenge for youth," says Strait. "Many of the youth, especially those graduating high school, are wanting to explore their culture. Maybe they want to practice traditions such as smudging ceremonies or sign up for a course in their traditional language. But often their family members who are themselves still healing are not supportive of the youth claiming that part of themselves. My role is just to let them know that's okay. It's okay that you have that desire but it also makes sense that your grandparents are hesitant. Then I try to help them develop the skills and confidence to hold those conversations with their families—so they can demonstrate respect for their Elders while respecting their own needs."

Primary Care Networks are part of a new, robust and integrated system of care launched across BC by the Ministry of Health to increase patient attachment and access to quality primary health care that effectively meets their needs. The Ridge Meadows Primary Care Network is being led locally by Katzie First Nation, the Ridge Meadows Division of Family Practice, and Fraser Health.

For more information, contact Jackie Amsden, communications manager, Ridge Meadows Primary Care Network, by email at jamsden@divisionsbca.ca or by phone at 778 865 2301.