Guangbin Yan - Sub-committee Member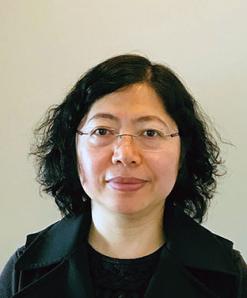 Guangbin Yan
Guangbin Yan (she/her) is a visionary leader and seasoned business consultant with 25-year global experience in Canada, Singapore and China in both public and private sectors. She is an experienced board of directors (8 years since 2009), who brings purpose, fairness, innovation, improvement, and diversity to a broad range of organizations provincially and nationally.
Guangbin is an Appointed Bencher with the Law Society of BC since 2018 and have been serving as a member of the Finance and Audit Committee (5 years) and was Vice-chair of the Equity, Diversity and Inclusion Advisory Committee. She is currently serving the Board Development Committee with Rural and Remote Division of Family Practice, Nomination Committee with CIRA (Canadian Internet Registration Authority), Governance & HR Committee with the BC College of Oral Health Professionals, and the Nominating Committee with Engineers and Geoscientists BC. She served as the Board of Directors for both the Vehicle Sales Authority of BC and Taekwondo Canada in 2020. She also has been a passionate volunteer for 23 years.
Guangbin holds a C.Dir. from the Directors College, an MBA from Saint Mary's University, a Bachelor of Engineering, a Project Management Professional Certification, and a Certification in Risk Management Assurance.