Dr. John Soles – Interior Region, Regional Physician Lead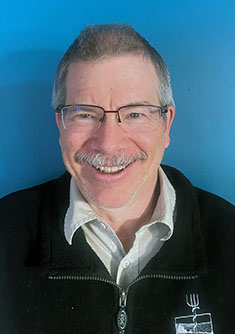 John Soles is currently the Chief of Staff, Dr. Helmcken Memorial Hospital, Clearwater; Doctors of BC member of the Joint Standing Committee on Rural Issues; member of the UBC Rural CPD Medical Advisory Committee; member of the Doctors of BC Representative Assembly; Faculty member of The CARE Course.
One professional accomplishment he's most proud of is the collaboration of the Society of Rural Physicians of Canada (SRPC) with the College of Canadian Family Physicians (CCFP) on the Joint Task Force on Advancing Rural Family Medicine when he was president of the SRPC. His current affiliation with RRDFP is as the Physician Lead, Clearwater Chapter and the Chair, Board Development Committee.
John's vision, hope or idea to enhance rural medicine is to have adequate numbers of physicians, adequate training for rural physicians and adequate support of rural physicians in practice to increase retention.  According to John, It's important to be certain that we are recruiting rural students, training residents and physicians rurally, and that we are supporting rural physicians in practice, particularly with regard to Emergency Medicine and transport.
He notes that the roles of the RRDFP are complex and the most important is to provide support to chapters to enable their project work that is often uniquely designed to meet the medical needs of rural patients and their community.  John believes the Division is also uniquely positioned to act as a high-level organization that can advocate for rural health care at higher levels.  He is motivated to put his name forward from a desire to ensure that during this transition period of the Division that there is adequate member representation on the board and to provide my expertise on rural issues to the board. He enjoys gardening, hiking, canoeing, skiing and scuba diving.