Helen Truran - Regional Manager, Vancouver Coastal and Northern Region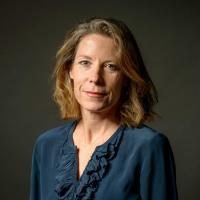 Helen Truran has 25 years of practical front line and administrative experience in a variety of health care settings. She has worked within her community and local institutions as a front line health care employee, coordinator, public administrator, program manager and more recently as a project lead of a A GP for Me.

Helen has extensive telehealth experience, having been responsible for the development, implementation and ongoing management of the Telehealth Program for a large northern health region within BC. She also managed the implementation of Phase 1 telestroke service delivery for four referring emergency departments and two consulting sites. 

Helen is passionate about being part of system changes that improve population health and work satisfaction for service providers. Having lived in remote communities of BC, she is especially interested in reducing barriers to care for rural and remote communities.