Nola Jeffrey - Board Member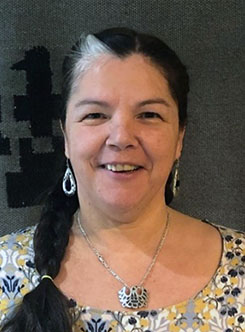 Nola Jeffrey 
Nola Jeffrey is of Tsimshian and Coast Salish ancestry and is a member of the Eagle Clan.  She has worked at Tsow-Tun Le Lum Society since 2000 and took the role of Executive Director in 2015.  Her strong leadership and team building skills are utilized as she continues to foster a common vision with her team of over 40 employees.  
Nola is deeply committed to supporting Indigenous people in their healing journey and believes in working within the framework of Indigenous holistic and   traditional ceremonies and perspectives of health and wellness. 
Nola has been happily married for over 40 years.  Nola has a strong identity as a mother of four, and a Gigi to 5 beautiful grandchildren.