Dr. Liz Whynot - Board Co-Chair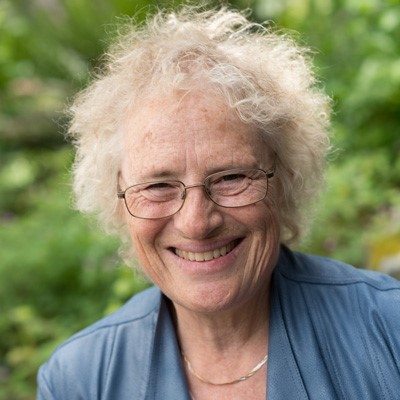 Dr. Liz Whynot, MD, MHSc, CCFP, FCFP
Dr. Liz Whynot is a semi-retired Family Physician with experience as a family practitioner, public health officer, hospital administrator and board director. She received her MD from Queen's University in 1972, and a Masters in Health Science from UBC in 1992.
As a family practitioner, Liz has worked in both community-based clinics and private practice. She is a long time Member of Canadian College of Family Physicians, achieving Certification in1985 and CCFP Fellowship status in 2018. After completing a rotating internship in 1973, Dr. Whynot practiced in a variety of settings in Vancouver, including free clinics and a private family practice. She left Family Practice in 1990 first to work as a Medical Health Officer and then as a hospital administrator. After leaving her role as President of BC Women's in 2008, she resumed clinical practice as a locum at the Vancouver Native Health and REACH Medical Centre Clinics in Vancouver, where she has been a Division Member for several years. In late 2017 she qualified for the Rural Locum Program and from August 2018 to October 2020, she worked exclusively as a (part time) locum at the Galiano Health Care Centre. Dr. Whynot is an Assessor and Provider in the VIHA MAiD Program.
Dr.Whynot is the Co-founder of the Vancouver Sexual Assault Service and the Sheway Program. From 1990- 1998, she was the Medical Health Officer for Vancouver's Downtown Eastside, working alongside community agencies to address the issues of poverty, addictions, HIV and mental illness. As the leader of BC Women's Hospital from 2000-2008, she was responsible for provincial strategies to improve women's health and access to maternity care as well as the Provincial Health Authority's Aboriginal Health Plan and HIV Strategy.
Liz has participated on several community agency Boards, including the BC Women's Hospital and Health Centre Foundation, the BC Centre for Excellence for Women's Health, WISH Drop-In Centre and PHS Community Services Society. From April 2012 to April 2021, she was a Director at Large on the First Nations Health Authority Board of Directors, serving as Vice Chair 2018-2021.