Micro-projects
The Division offers financial support (up to $10,000) for small practice-based projects that are led by physicians who are keen to address gaps in their local community. 
The micro-project initiative is designed to allow physicians greater flexibility and creativity in how they approach addressing local problems. A diverse range of micro-projects take place throughout the region from an arts-informed project to practice improvements to the creation of a high school clinic, among others.
Micro-Projects to date: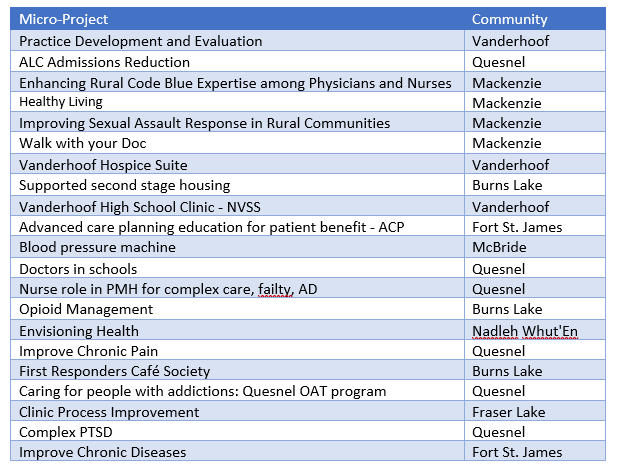 CALL for MICRO-PROJECT APPLICATIONS
Applications are now being accepted for the next round of funding for May 2020. Download the application below and submit your micro-project idea in order to be considered for spring funding
NIRD Micro-project Application Form
For more information please contact Amber at ametz@divisionsbc.ca.