Our Team
New Board for 2020/2021:

Dr. Tahmeena Ali, Chair
Dr. Rogan Thavarajah, Vice-Chair
Dr. Sanjay Singh, Treasurer
Dr. Kasandra Harriman, Secretary
Mr. Brian Corcoran, Director
Dr. Jennifer Griffiths, Director
Dr. Bryan Prentice, Director
Dr. Gerald Roberts, Director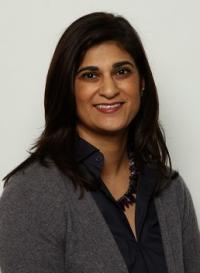 Dr. Tahmeena Ali (Chair) 
Dr. Tahmeena Ali joined the White Rock-South Surrey Division of Family Practice in October 2012 initially as a locum physician and now enjoys her own full-service family practice in addition to the occasional OR assist at Peace Arch hospital and inpatient work. As well, she serves as Yale Road Centre's medical director and cares for patients on the Acquired Brain Injury Unit.

Her current professional passions are improving advanced care planning for patients and their families and mentoring medical students and family medicine residents.

During her family time, she loves biking, stand-up paddle boarding, and skiing with her three kids. During her alone time, she is usually devouring a book, sewing a quilt, or working on a draft of her novel.
Photo coming soon
Dr. ​Rogan Thavarajah (Vice-Chair)
​Dr. Rogan Thavarajah graduated from the University of Leicester in England and went on to work abroad for several years. He worked for Medicins sans Frontiere in Sudan, did volunteer work in Sri Lanka, and worked in Australia for two years.
He subsequently spent five years doing pediatrics training in England before completing his family practice training. Dr. Thavarajah moved to B.C. in 2016 once he started working in family practice. He currently works at Hilltop Medical Clinic.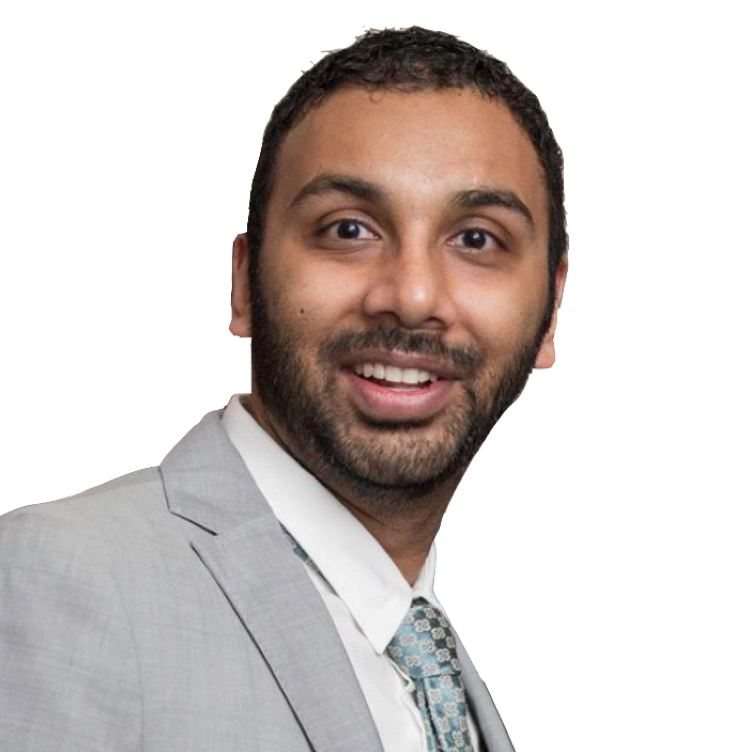 Dr. ​Sanjay Singh (Treasurer) 
Dr. Sanjay Singh is a family physician who works and lives in the White Rock - South Surrey community. He has a special interest in chronic disease management and office based procedures. Outside of practice, Dr. Singh enjoys sports, travelling and spending time with family and friends. 

Dr. Kasandra Harriman (Secretary) 
Dr. Kasandra Harriman is a family doctor with a special interest in maternity and newborn care. She practices at the Peace Arch Maternity Clinic and as a locum physician in White Rock. She moved to South Surrey in 2013, where she lives with her husband Matt and sons Ethan and Aiden. She joined the Division board to get more involved in the community. Kasandra enjoys running, cycling, and spending time with family and friends.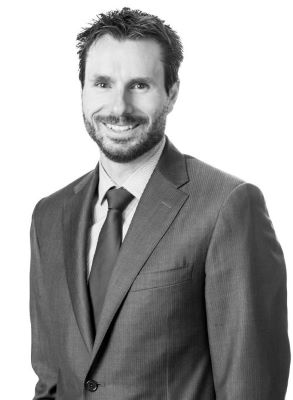 Mr. Brian Corcoran (Director)
Brian Corcoran is Partner at the Law Firm PLLR Lawyers in Richmond. After graduating from Osgoode Hall Law School and practising in Toronto, Brian decided that working for a national firm was not for him, and moved west.
 
Brian assists many doctors with their corporate matters in his daily practice and is excited to lend his knowledge of corporate law and governance to the Board of the White Rock South Surrey Division of Family Practice.
 
A long time resident of South Surrey, Brian enjoys travelling, walking his dog and spending time with his family and friends.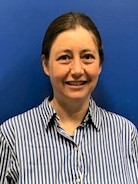 Dr. Jennifer Griffiths (Director)
Dr. Jennifer Griffiths was raised in the USA. She attended medical school at Yale and trained at UW Madison in Wisconsin. She was a Professor of Family Medicine there for close to 7 years. She practiced as a GP in New Zealand for two years prior to moving to Washington. Dr. Griffiths moved to Canada to practice in White Rock in 2018. She lives in our community with her husband Eric and her 14-year-old son Steven. She likes to hike, bike, run, read, and do crossword puzzles when she is not working. Dr. Griffiths is glad to be living in Canada and enjoys walking to work and drinking Tim Horton's coffee.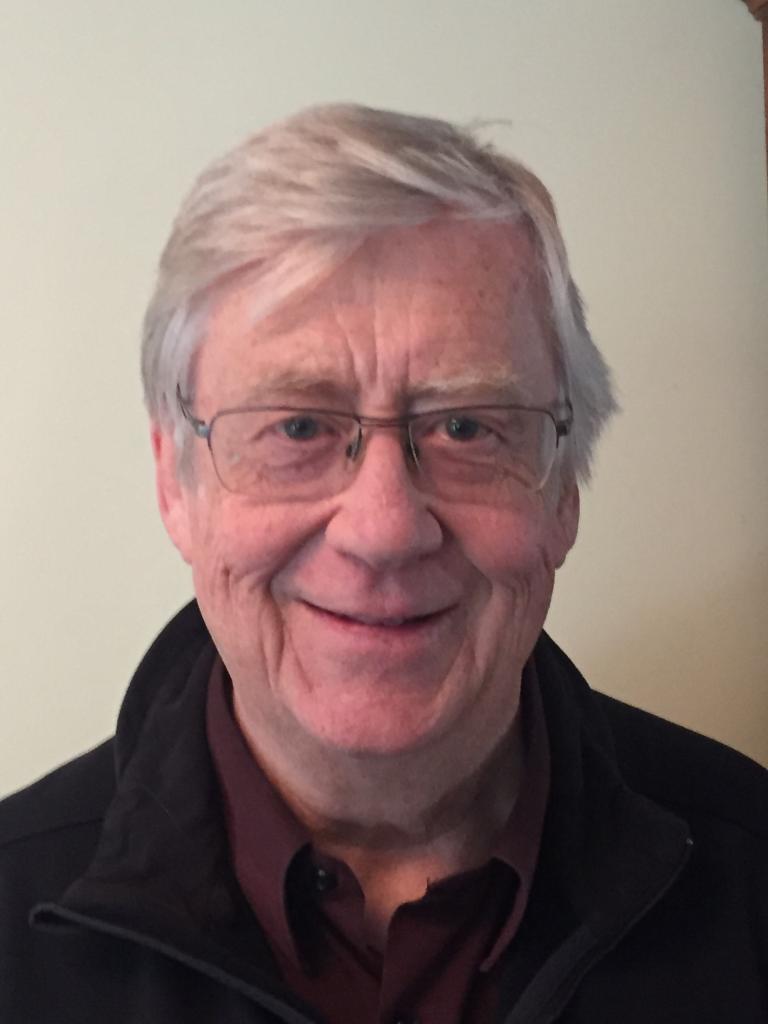 Dr. Bryan Prentice (Director)
Dr. Bryan Prentice graduated from UBC in 1980 and complete a two-month rotation sponsored by the GPs at Peace Arch Hospital. The collegiality at Peace Arch Hospital motivated his return to the community and he began his family practice in 1985 in White Rock. During his practice, he worked in anaesthetics, emergency, maternity and covered his patients in hospital. After 32 satisfying and happy years of practicing family medicine, he retired early due to medical reasons. 
Dr. Prentice feels a connection to the community in many ways and hopes to be of assistance to the collective work of the Division by helping GPs connect to hospitalists and specialists and supporting GPs and patients in the community.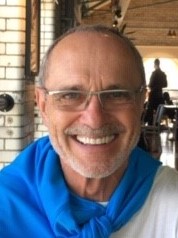 Dr. Gerald Roberts (Director)
Dr. Roberts joined White Rock Medical Associates in 1979 and enjoyed medical staff privileges at Peace Arch Hospital. Up until 2017 he provided full-service family practice in our community, during which time he assumed the position of head of the Family Practice department from Dr. Bryan Prentice. He served as medical director at Peace Arch Hospital and counts it a privilege to have worked with Dr. Brenda Hefford, Dr. Grace Park, and others in the initial leadership group of the White Rock Division of Family Practice.
Throughout his years of medical practice, he served as captain in the Canadian armed forces, obtained his aviation medicine certificate, and alongside other physicians in our community, he participated in medical relief work around the world.
Dr. Roberts' life is enriched by his wife and partner Debra and he is blessed by their blended, large family which presently includes six kids, eight grandkids with two more on the way.
Cary Sheppard, Executive Director
Cary joined the Division in 2017 and has over 23 years of experience in leadership and organization development, and project management within government and non-profit agencies. She holds a Masters of Arts degree from Royal Roads University and is a Certified Professional in Human Resources (CPHR). Cary is passionate about supporting local physicians to make quality improvements within primary care and strongly believes in fostering collaboration, advocating for system change and leveraging the strength of teams. She and her family are grateful to have the opportunity to engage in all sorts of sports, cultural and community activities that White Rock-South Surrey has to offer. 
Cary can be reached at csheppard@wrssdivision.ca.
Kay Abelson, Program Manager & Recruitment Specialist
Kay plays a central role in furthering many Division programs, particularly recruitment and locums. Her background is as a registered nurse, registered psychiatric nurse, and community health nurse.  Kay came to the Division in 2012 with extensive experience working as an RPN and as an employee assistance program consultant as well as in her previous role as executive director of a seniors' network.  Away from work, Kay is kept busy with her family, enjoying the outdoors, reading, and spending time with friends having interesting conversations.  

Kay can be reached at kabelson@wrssdivision.ca.
Karen Karagheusian, Program Manager 
Karen joined the Division as the PCN Program manager in November 2020. Prior to that, she was working for Ontario Health and Cancer Care Ontario as a project manager leading programing and projects in the transitions-in-care, primary care, nursing, allied health, and patient education provincial programs. Karen joins the team with over 20 years of experience in social work and health program and project management in government and non-profit agencies. She holds a bachelor's in social work from the University of Victoria and a master's in public health from the University of Waterloo. She lives in Vancouver and enjoys running, meditation, and time with her family. 
Karen can be reached at kkaragheusian@wrssdivision.ca.
Michelle Naimi, Program Evaluator
Michelle joined the team in 2020 as an evaluator, leading the development and implementation of evaluations for initiatives within the Division. Prior to that, she was with UBC's School of Population and Public Health, working on the evaluation of BC's Violence Prevention Education program for frontline healthcare providers in emergency departments across BC.  She has also worked as a consultant on numerous evaluations, with a specialization in the health and education sectors. Before transitioning to evaluation, she was a senior researcher with Indigenous Affairs Canada for 10 years conducting research on Canada's residential school system in support of the IRS Settlement Agreement.  She is actively involved with the Canadian Evaluation Society, both locally and nationally. Michelle holds a Master of Evaluation from the University of Melbourne and a Graduate Certificate in Program Evaluation from the University of Victoria. She lives in South Surrey and enjoys spending time outdoors, at beaches and parks with her family. 
Michelle can be reached at mnaimi@wrssdivision.ca
Danielle Edwards, Program Manager
Danielle has worked with Divisions of Family Practice since 2014 and is delighted to have joined the White Rock - South Surrey Division. She has managed multiple, collaborative health programs and projects at local, regional, and national levels. She has a passion for health promotion and disease prevention, community development, and quality improvement. She holds a Master of Arts degree from the University of Toronto and a Certificate in Non-Profit and Voluntary Sector Management. In her role, Danielle manages Division programs including Long-Term Care, Patient Medical Home, and Maternity Care. 
Danielle can be reached at: dedwards@wrssdivision.ca 
Helen Torrance, Governance Coordinator
Helen is a skilled administrator with many years' experience in the non-profit sector. Prior to joining the Division in 2010, she worked for Fraser Health, the BC Society for the Prevention of Cruelty to Animals, and The Nature Trust of BC.  Helen has also operated her own business providing administrative assistance to a variety of clients, mostly in the health care sector.

Helen helps support Division programs and working groups including the Board of Directors and the Collaborative Services Committee.  In this capacity, she draws on her past work with boards, committees, volunteers, public sector, and government agencies. Outside work, Helen enjoys cooking, music, travel, and supporting the work of the BC SPCA through her involvement as a member and volunteer. 

Helen can be reached at htorrance@wrssdivision.ca.
Susan Kirk, Primary Care Network Administrative Coordinator
Susan joined the team in January 2020 and is supporting the Division's Primary Care Network (PCN) initiative. She has several years of experience working in administration and communications and is extremely interested in healthcare and wellness. Susan lives in the White Rock-South Surrey community with her family and enjoys so many aspects of the area with the beautiful beaches being one of the highlights.

Susan can be reached at skirk@wrssdivision.ca.
Jillian White, Administrative Coordinator
Jillian supports the Division's operations and communication activities. She brings to the team her administration skills, honed over 20 years in building small businesses, most recently within the seniors community. Jillian enjoys swimming, kayaking, and walking on the beautiful beaches and trails throughout the White Rock-South Surrey community, where she now lives.
Jillian can be reached at jwhite@wrssdivision.ca.