COVID-19
COVID-19 Pandemic – WRSS Family Physicians continue to see patients and we know you best.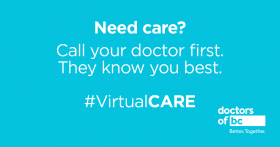 How do I see a family physician?
Call your family physician if you are physically or mentally unwell (it does not have to be COVID-related).
The initial appointment will be by phone or video, followed by an in-clinic exam, as needed, or continued phone or video appointments.
Some of our local walk-in clinics are open. Check www.medimap.ca for availability and any special instructions. Medimap will also show which local clinics are accepting new patients.
I think I might have COVID-19 symptoms?
You can check your symptoms online.
Anyone who has symptoms - including a fever, cough, sneezing, or sore throat - should self-isolate for 14 days. See the self-isolation dos and don'ts information sheet.
Call 1-888-COVID19 (1-888-268-4319). This Provincial hotline is staffed 7:30am to 8pm, seven days a week and provides non-medical information on COVID 19. Information is available in more than 110 languages.
If your symptoms worsen, call your family physician.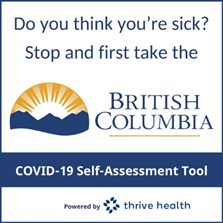 I'm a senior needing support?
Call 2-1-1 or visit bc211.ca and you will be linked with a volunteer who can deliver groceries, medications and many other needs.
Seniors Come Share Society has expanded its support for seniors with grocery ordering/delivery, meal delivery and telephone reassurance calls.
City of White Rock has many seniors resources listed.
I'm in need of wellness support?
How do I take precautions?
Wash your hands
Don't touch your face
Avoid shaking hands or hugging
Practice social distancing apart (2 metres / 6 feet)
Sneeze and cough into the crook of your elbow, not into your hands
Use a tissue or wash hankies after each use
Listen to the experts, keep calm, be kind and make wise choices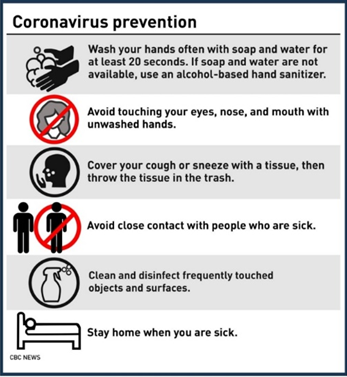 Where are the Expert Sources for COVID-19 Information?