Explore living and working in Victoria!
What does Victoria have to offer?
Victoria has a variety of quiet and scenic neighbourhoods to help you escape from the busy world. There are many world-class dining, theatre, music, and cultural scenes to entertain. Spend an afternoon shopping, visiting a museum, or sipping tea while taking in the sights.

With the mildest climate in Canada, Victoria allows you to enjoy outdoor activities year-round. The city has many parks, walkways, bicycle paths, recreation centres, and golf courses. The seaside beckons boating, surfing, diving, and kayaking enthusiasts alike.

Vancouver Island offers many diverse recreational options, from fishing to hiking to skiing, all within driving distance from Victoria. Plus you will pass wineries, luxury hotels, and famers' markets along the way.

Practising medicine can be demanding. Consider living and working in Victoria to balance your professional and personal priorities.
---

Explore job opportunities and career resources here:
 
Permanent FP | Permanent Walk-in Clinic | Permanent Long-Term Care | Urban Locum Program - Greater Victoria Pilot | Locum FP Office | Locum Walk-in Clinics | Primary Care Network (PCN) | Island Health/UPCCs | MOA Postings | Available Office Space | Teaching Opportunities |  Local Accommodation Listings | Post an Opportunity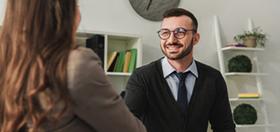 Please contact Helen Welch for more information on opportunities in Victoria:
---
Useful links as you consider setting up your practice:
BC Ministry of Health
www.gov.bc.ca/health 

Doctors of BC
www.doctorsofbc.ca 

Health Match BC
www.healthmatchbc.org/Physicians.aspx 

Island Health
www.viha.ca 

Liability protection – Canadian Medical Protective Association
https://www.cmpa-acpm.ca/en/home

Licensure – College of Physicians and Surgeons of British Columbia
www.cpsbc.ca/for-physicians/registration-licensing/applying  

Medical Services Plan – Billing Number
health.gov.bc.ca/exforms/mspprac/2991fil.pdf

Social Insurance Number
www.servicecanada.gc.ca/eng/sc/sin/index.shtml

Taxes
www.cra-arc.gc.ca/
Interested in supporting your fellow physicians to practice in BC by becoming a supervisor for those with a provisional license? It's easier than you think!
Read the Registration Policy - Supervisor Eligibility Requirements from the College of Physicians and Surgeons of British Columbia.
---
Resources when considering your move to Victoria:
Child Care
www.childcarechoices.ca/

City of Victoria
www.victoria.ca/ 

Education
https://www2.gov.bc.ca/gov/content/education-training

Driver's Licence
www.icbc.com/Pages/default.aspx

Health Insurance
http://www.health.gov.bc.ca/insurance/index.html

Housing
www.cic.gc.ca/english/newcomers/after-housing.asp

Real Estate
www.realtor.ca/index.aspx?CultureId=1&

Rental Accommodation
www.rentbc.com/

Tourism Victoria
www.tourismvictoria.com/
www.hellobc.com/victoria/things-to-do.aspx