Pathways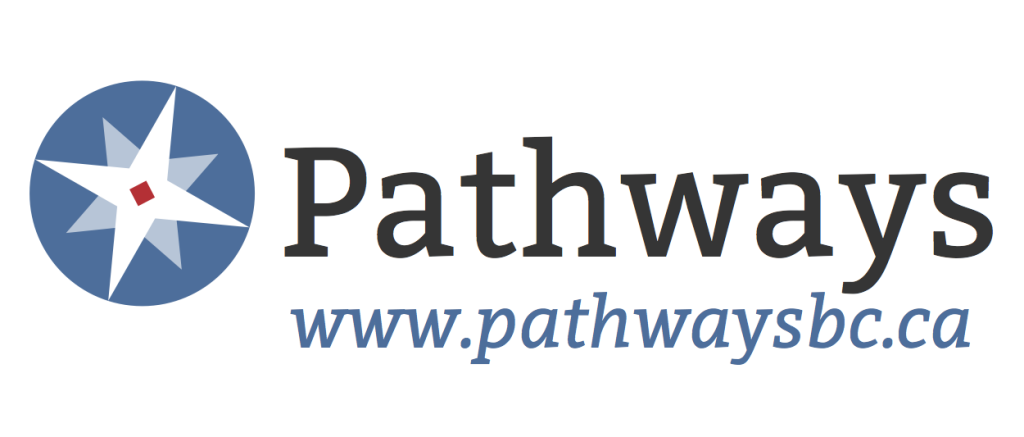 ---
NEW: Nanaimo Community Service Directory on Pathways!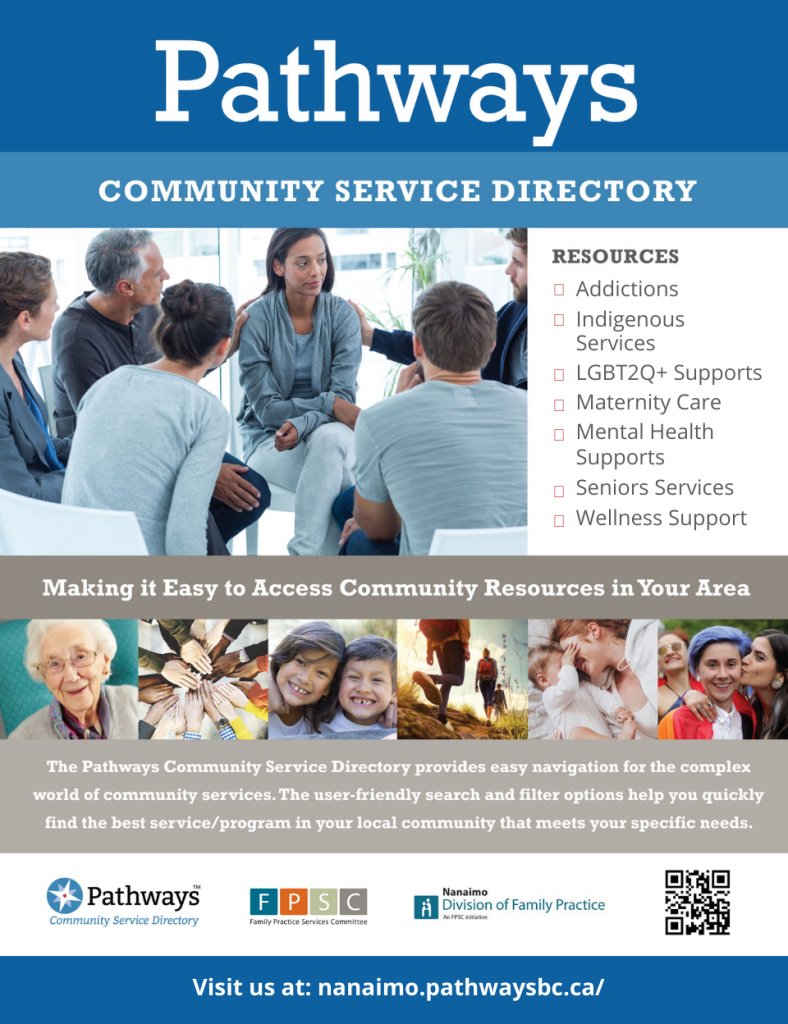 ---
*If you need additional Community Service Directory posters and/or rack cards. Please contact the Division, and we will have a team member deliver some to your location.
---
Do You Have A Community Service News Or Event Item?
If you have a news and/or event item that is related to a community, health, or social service that is little to no cost to the public, please submit it to the Division and we will feature it on the "Community Services News & Events" section of the Pathways Nanaimo Community Service Directory page.
---
Pathways – Streamlining referrals, improving patient care

What is Pathways?

Pathways is an online resource that provides physicians and their office staff/teams quick access to current and accurate referral information, including wait times and areas of expertise of specialists and specialty clinics. Pathways can also provide access to hundreds of patient and physician resources, as well community service and allied health information that is categorized and searchable.

History of Pathways

In 2014, the Fraser Northwest Division of Family Practice developed Pathways as a tool to help improve the process of family doctors referring patients to specialists and specialty clinics. In 2017, Pathways become an independent federally incorporated not for profit society. It is now accessible to Divisions across BC.
---
Who can use Pathways?

Access to Pathways is limited to family physicians who are members of a Division of Family Practice, their practice team members, nurse practitioners, and to specialists and their staff.

How is Pathways funded?

Funding for Pathways is provided through the General Practitioner Services Committee (FPSC), a joint collaboration between Doctors of BC and the BC government. Individual Divisions of Family Practice also contribute operational funding at a local level.
---
How do patients benefit from Pathways?

Pathways streamlines and simplifies the patient referral process, which results in more appropriate referrals, a reduction in re-referrals, and thereby more efficient patient care. The information in Pathways (e.g., wait times, details on specific areas of practice) enables family doctors to identify the most appropriate care provider to address their patients' needs in as timely a manner as possible. Pathways also contains an extensive peer-reviewed repository of patient resources (ie. handouts, videos, websites) that can be emailed directly to patients.

How is Pathways organized?

Operations

The provincial Pathways support team provides the technical infrastructure to operate Pathways and also provides administrative support to help guide Divisions of Family Practice in their implementation and maintenance of Pathways. Individual Divisions also provide their own Pathways Administrators to curate specialist and clinic data within their local region. Decisions about Pathways development and priority setting are made by the Pathways User Group. Each Division participating in Pathways is encouraged to send a representative to the User Group.

Governance

Pathways operates as a not for profit society with a Board of Directors composed of physicians from various Divisions of Family Practice across BC.
---
Family Practice Survey 
If you are a Family Physician and would like to add your profile to Pathways, please complete the Family Practice Survey and send it to nanaimo@pathwaysbc.ca.
---
Further inquires may be directed to Janice Schmidt, Nanaimo Pathways Coordinator.​