Pathways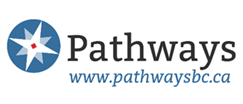 The Nanaimo Division launched Pathways on December 1, 2017.
Pathways is an online database of Specialists, their sub-specialties, Family Physicians with sub-specialties, NPs and Midwives.
Pathways includes wait times and any pre-consultation work up required, physician guidelines, decision-making tools and patient resources.
Access the website at pathwaysbc.ca.
For more information click here, and check out our 'Introduction to Pathways' YouTube video!
Further inquires may be directed to Janice Schmidt, Nanaimo Pathways Administrator.​
Pathways Newsletter
Updates
Short form family practice survey available
We now have a short (one page) version of our Family Practice survey available for Divisions who want to start surveying and adding profiles on Pathways for their GP's, in preparation for referral tracker. All GPs are asked to complete the Family Practice Survey and send to nanaimo@pathwaysbc.ca.