Fetch - For Everything That's Community Health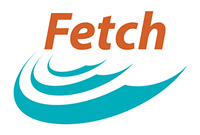 The Fetch database consolidates frequently used Nanaimo area health and social community resources, for patients and/ or their families.
Fetch is a FREE online tool for your use to update and enhance your profile as you wish. You can personalize your account with business hours, programs, services, videos etc. 
Please share the website link with your patients or contact us today if you would like some Fetch business cards dropped off at your office. 

Access the website at fetchbc.ca

Any questions or concerns, please contact us today by email or t. 250.591.1200.