Patient Partners
Patient Partners has been created to provide community members with the opportunity to share their voices and experiences in healthcare. The goal of Patient Partners is to foster meaningful interaction between physicians and their patients, resulting in positive changes. We are currently offering patients opportunities to engage in the conversation in whatever way works for them, such as surveys, focus groups or even a phone call, so they can share their story, share what is working or what could use improvement.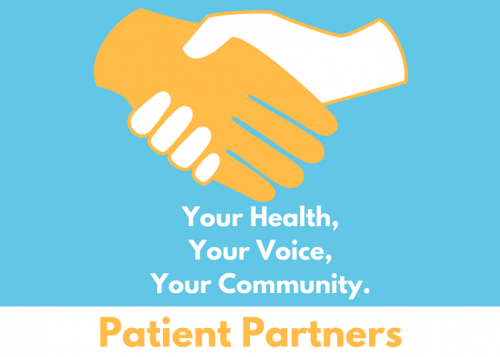 Follow us on Facebook @PatientPartnersAbbotsford we post weekly health tips!
For more information please contact Jena Kruckenberg
Upcoming Events 
Stay tuned, we will be updating this shortly!