Patient Medical Home Resources
Business Supports
Understanding current business practices identifies opportunities for change. Focusing on human resource management, financial management, operation in combination with information systems can improve business performance. Integrating medicine with the integration of sound business practices is appealing.  ADoFP offers the services of a Business Analyst to support Division Members and their clinics. To access these business supports, contact Denise Thandi.
Pathways

Pathways is a web-based resource for family physicians and medical office assistants to help optimize patient referrals. A repository of information on hundreds of physician and patient resources and community services, as well as health care related forms, it helps physicians make the right referral the first time - potentially while still with the patient.

Using simple but powerful search and filtering capabilities, Pathways makes it possible to identify the appropriate specialist or clinic within a minute. Designed by family physicians for family physicians, Pathways is both phone and tablet-friendly. Click here to log in to Pathways. Contact Meghann Coughlan or Denise Thandi with any questions.
UpToDate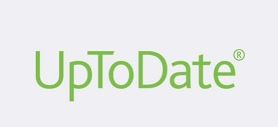 What is UpToDate?
UpToDate is an online clinical decision support resource, serving as a trusted medical "colleague" that provides unbiased, evidence-based medical information at the point of care. Subscribers can tap into the collective wisdom and experience of more than 5,100 leading clinicians (including Canadian physicians) on thousands of clinical topics. They can also check drug information, use 135 medical calculators and access over 1,500 patient articles. Registered users can also acquire CME Mainpro credits for researching clinical questions in UpToDate.
Supporting Physicians at the Point of Care
UpToDate is available to all funded Divisions of Family Practice members, at no cost to the individual physician. Physicians using UpToDate usually find answers to their clinical questions within two to three minutes and report that it saves them one to three hours a week researching treatment options. Watch the video below to see what Divisions of Family Practice physicians say about UpToDate.

Access UpToDate
To register for UpToDate and the mobile app UpToDate Anywhere, log in to this Division site, click on the UpToDate menu item on the top navigation bar, then click on the Search button. Once you are redirected to the UpToDate site, complete the registration form. If you're not already a member, apply to become a Division member and gain access to UpToDate.
Practice Support Program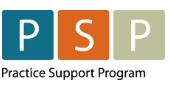 A provincial resource offered through Fraser Health, Abbotsford Members' are supported by PSP Specialist Heidi Brown with peer mentoring support, Patient Medical Home tools and resources, small group learning education sessions and workshops. Additionally PSP supports the Division's educational offerings such as billing, registry management, an integrated care processes. Further clinic supports include an MOA educational and networking program. To learn more, contact Heidi.
Team Based Care Calculator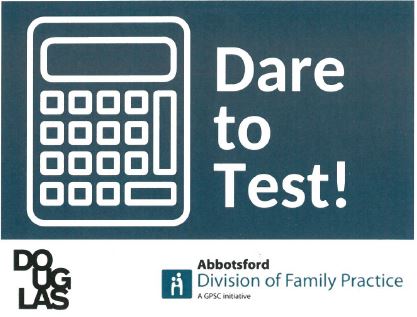 The Team Calculator calculates the Health Human Resource composition of Physicians and Allied Healthcare Professionals (AHPs) needed to support patient-centered, primary care for various patient populations.
The Calculator analyzes specific patient panels, based on specific diagnosis parameters, and identifies the best clinical service delivery composition model by addressing the progressive healthcare concerns of those patients. The service delivery composition model reflects and maximizes the accepted scopes of practice of all the health human resources included in the care modeling for the specific panel of a given clinic
The Tool is being developed in partnership with Douglas College, Operation and Project Management Programs as an Applied Research Project. We invite members to test the tool at http://www.daretotestproject.cf and give us your feedback of the development to date.  For more information, contact Denise Thandi.
Family Practice Toolkit (from the Provincial Divisions Office)

This toolkit was first developed in 2011 when two groups of full service family practice physicians located in Sooke BC decided to come together as the West Coast Family Medical Clinic. In an effort to merge the teams and get everyone working together and comfortable with new processes, the founding physicians decided to involve staff in creating and maintaining an office manual. The South Island Division of Family Practice provided project management support to the Sooke physicians to launch their new clinic on condition any tools developed be made available to other family practice clinics. 
The toolkit has been available on the South Island Division website since 2012. It has been used as a resource by numerous family practices in BC. Click here to access the toolkit.