Community Resources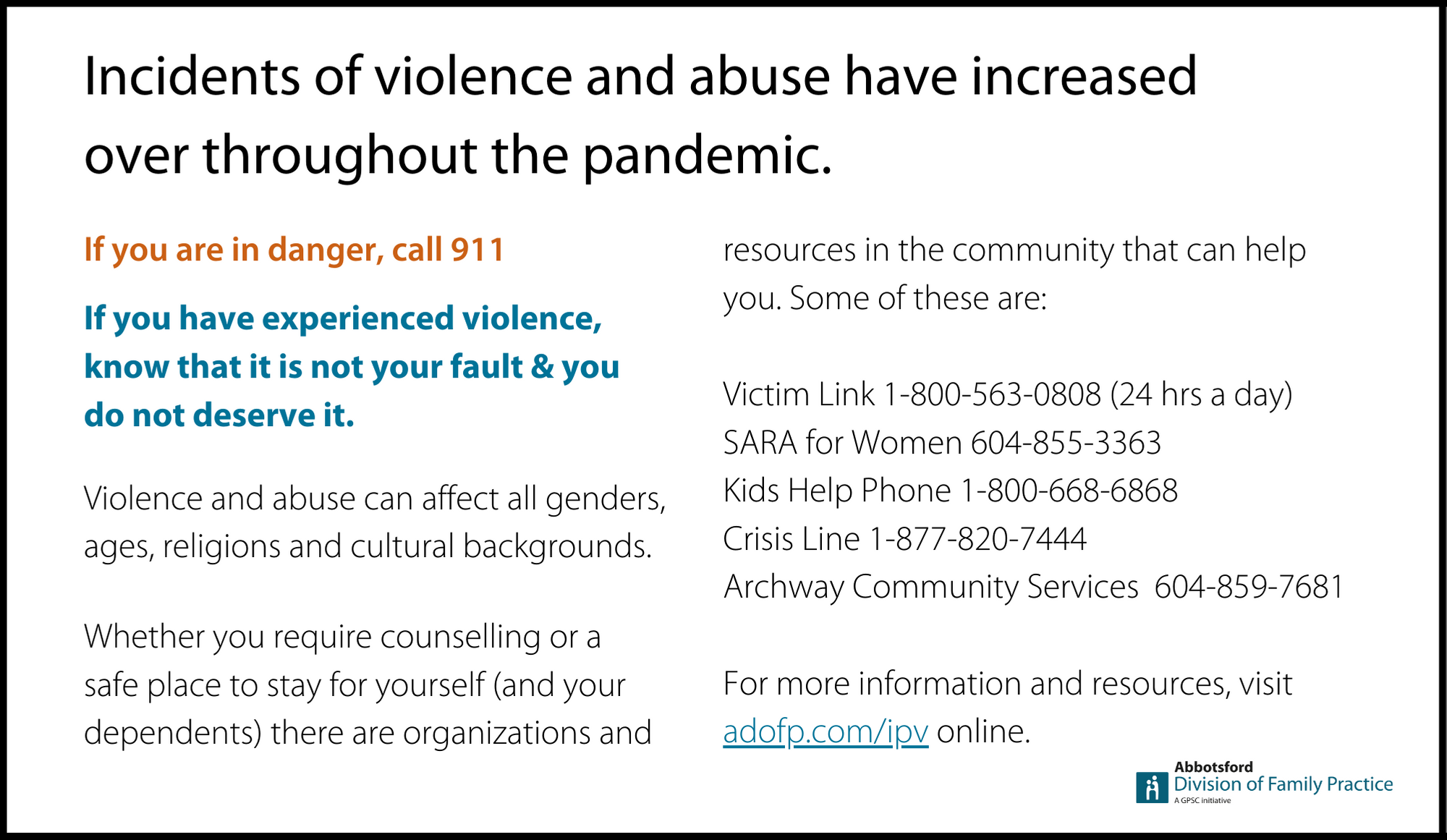 BC211
BC211 is a nonprofit organization that specializes in providing free information and referral regarding community, government and social services in BC. Call 2-1-1 or access BC211 website
811
By calling 8-1-1, you can speak to a health services navigator, who can help you find health information and services; or connect you directly with a registered nurse, a registered dietitian, a qualified exercise professional, or a pharmacist. For more information go to the HealthLink BC website.
Abbotsford Early Years 
Abbotsford Early Years is designed to connect parents, caregivers and service providers in Abbotsford with tools and resources to support families of young children. Click here to review the variety of resources, tools and services.
Abbotsford Resource Guide
The Abbotsford Resource Guide provides a listing of community resources for individuals aged 0-25. Access resources here
Abbotsford Walk-in Clinics
While you wait to be connected to a family physician you may wish to see a doctor at a local walk in clinic. Click here for a list of Abbotsford clinics offering walk-in services along with phone numbers. The Doctor is In, you can call the clinic to set up an appointment today!
Archway Community Services

With 90+ programs Archway Community Services (formerly known as Abbotsford Community Services) provides a variety of services, activities and educational information in a non-judgemental and safe space to support you in finding your path forward. Whether you're in need of food, a social activity or a parenting class, Archway Community Services is here to help. Visit their website for more information.
Foundry

Foundry brings services together under one roof to make it easier for young people ages 12-24 to find help and support. Not sure what support you need? Come by and talk with us! We'll work together to help determine what support is right for you. All services are free and confidential. Take a look through the website to see how Foundry can help.
The Link at Holmberg House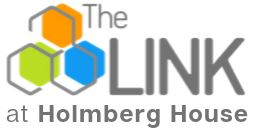 Abbotsford Hospice Society is accepting referrals to Connections, their Day Hospice Program for those living in the community with life-limiting/life-threatening illness - meeting weekly.
They also have a Caregivers Café designed for caregivers to come together for a cup of coffee or tea in a safe, warm and welcoming social environment. It's an opportunity for caregivers to meet people, build friendships, learn from one another, and embrace the journey of caregiving together. All Caregivers Are Welcome!

The Day Hospice Program provides lunch and both these events are free of charge.
Contact: thelink@abbotsfordhospice.org or 604.852.2456 ext. 425
Physical Activity Line
Physical Activity Fact Sheet A to Z Index Click here for info 
Route 65

Route 65, a free and confidential online resource that connects seniors with living and wellness options across BC. Through Route 65, seniors and their families can locate quality independent living, home health care, assisted living  or long-term care options in their community. Users can also use Route 65 to seek information about commonly used terminology, or learn how to access services and connect with relevant non-profits or government agencies. The website also includes a regularly updated blog.Click here to visit their website.
Self-Management BC
Persons with chronic health conditions and family members can participate in self-management programs offered in communities throughout BC at no cost. These are evidence-based programs which provide information, teach practical skills and give people the confidence to manage their health condition(s). A summary of self-management program activity in British Columbia for 2016 can be downloaded here.