Transitions In Care
Through consultations with Hospitalists and Division GP members in 2014 and 2015, communication between hospital-based physicians and community-based GPs was identified as an area to improve.

A Steering Committee of hospitalists, community GPs and Fraser Health administrators developed a communication tool to facilitate intentional communication between hospitalists at Peace Arch Hospital and GPs in the community: the Admission Notification Form.
April 2018 Interim Evaluation:

   
November 2018 Update: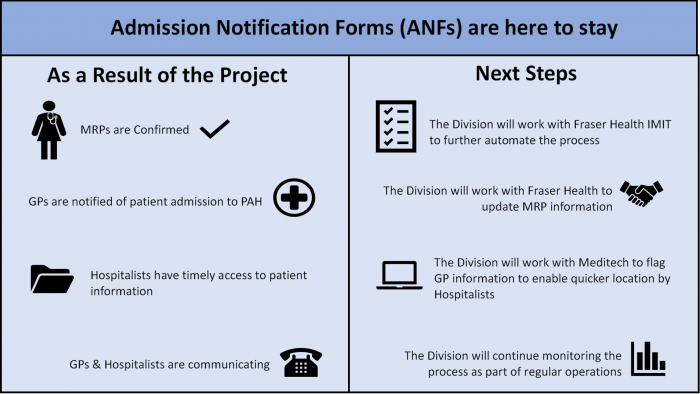 For more information about this project, please contact Cary Sheppard at csheppard@wrssdivision.ca or 604-531-1888.