Board Elections & Annual General Meeting
On this webpage you will find important information about Vancouver Division's Annual General Meeting (AGM), to be held Thursday October 22, 2020 (virtually via Zoom), and the membership vote, which will take place from October 1 to October 15, 2020. If you have questions, please email vancouver@divisionsbc.ca or call 604-569-2010.
2020-21 Board of Directors Candidates
Board of Directors Elections Ends Midnight Thursday October 15, 2020
For this election, the Vancouver Division members are voting to fill the one vacancy on the Board of Directors for the Resident Board position. Voting is not required for the two-year Family Physician Member Director positions. Candidate statements for the Resident Board position are available below.
Members eligible to vote have been sent a unique link to your electronic ballot from our elections provider Simply Voting. For questions, or if you cannot find your link, please contact Justin Ho.
Candidates for the Resident Member Director Position Election
The one (1) Resident Member Director position has the following candidates seeking election. Please review the statement for each candidate:
ASHITA DUTTA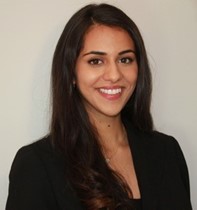 I am a first-year family practice resident at the St. Paul's site, and hope to establish my practice in Greater Vancouver and serve the community I was born and raised in. It would be a pleasure to serve as a Resident Member Director on the Vancouver Division of Family Practice as I would be able to continue my passion for serving the community through a governance role. Throughout my academic career, I have held executive positions on various committees and boards, including student councils, the Directors board during my International Baccalaureate Diploma program, and the steering committee for Vancouver's Relay for Life as part of the Canadian Cancer Society, and as an executive on the University Societies Coordination Group during medical school, to name a few. The latter role closely parallels the description of a Division's board member, as it entailed liaising with different committees on campus, addressing their needs and concerns, and ensuring they abided by the constitutions and university policies. Most notably, I was the founder of the Cancer Society in my university, now one of the largest on campus, serving as President for four years. This experience allowed me to build the skills necessary to work in a governing role and collaborate with external partners in the community, gather necessary resources to address the needs of subcommittees I was leading, and advocate for successful campaigns. I was subsequently awarded the 'Community Impact Award' by my university for my leadership in community initiatives.
I believe the Division's top priorities this term should accommodate for the difficulties brought on by the COVID-19 pandemic. Firstly, challenges family doctors have faced, including increased workload, mental health strains, and financial constraints, should be addressed, and resources or attention they require be appropriately provided. Secondly, patient access to healthcare during the pandemic should be addressed, and the optimal ways to provide care, such as providing telehealth education and resources to both physicians and patients. Finally, predicting what the next few years will look like for family practice in light of the pandemic, and setting in place resources, should be considered by the Division.

JESSE KANCIR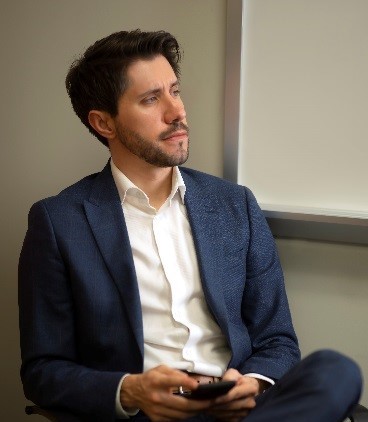 I want to continue to serve in the Resident position on the board as we continue to navigate the challenges to the organization and to our practices coming from COVID-19 and from provincial primary care reform. The guidance the Board will be providing to the Division over the next year will be significant, and my previous experience will ensure that residents seamlessly have their perspective represented in decisions that affect them.
The skillset I will bring is largely in governance and risk analysis. My decision making is informed by time spent working in federal and provincial government (as policy advisor to former federal Minister of Health Dr. Jane Philpott, and as a public health resident with Provincial Health Officer Dr. Bonnie Henry). I've also focused specifically on risk analysis as a skillset, enrolling in the Institute for Corporate Directors Not-for-Profit course.
My skillset and other Board experience (including positions on the Canadian Medical Association, the Association of Faculties of Medicine of Canada, and as a former President of the Canadian Federation of Medical Students) will help me work with the other members of the Board to address our top three priorities, which I see as supporting members with the continued challenges of COVID-19 (including ensuring family doctors are supported to safely practice), to ensure that primary care reform continues with a focus on increasing access, and that the Division remains a strategic health system partner in the turbulent year ahead.
Acclamation and Appointments for FP Member Director Positions
The Nominations Committee reviewed the four (4) applications received for the four FP Member Director positions open for election this year. Two nominations are recommended for acclamation to fill two of the available positions. Two additional nominations were received outside of the nominations period and are therefore not eligible for acclamation. With two Board vacancies available, the Board has approved the recommendations of the Nominations Committee to appoint the two nominees to a one-year term on the Board, ensuring the Board retains the minimum number of members required. This is pursuant to the Section 7.9 (Appointment to Fill Vacancy) of the Division's Bylaws.
ACCLAIMED MEMBERS
The following are the candidate statements for the two members who will be acclaimed for a two-year term on the Board:
RAMESH KAMATH
I am a fee for service family physician in a group practice in Vancouver since 2016. Our practice has a mix of ethnicities, age and gender demographics, new to Canada immigrants and patients with mental health issues. Earlier I worked in the northern rural communities of Fort St John and Hudson's Hope where the practice mix was different.
Regardless of the type and style of the practice, we all look for support for efficient and optimal patient care and turn to the Division for that support.
Thank you all for electing me to the Board in 2018. As a member of the Board and Executive, it gives me immense pride and satisfaction to have worked with a great team over the two years and contribute to the Division's policies. The sudden onset of the COVID-19 pandemic necessitated a shift away from the PMH and PCN program into the unchartered territory of COVID response. Collective decision making and consultations with all stakeholders, allowed the Division to assist the membership with the rapid implementation of virtual care, acquisition and distribution of PPE, and also daily bulletins with up-to-date relevant information.
I am currently a participant the GPSC-SFU Leadership course. Strategic planning and execution, fiscal responsibility, conflict resolution and collaborative working are some of the areas actively discussed. Interactions with other physicians from different Divisions bring up different viewpoints and also the opportunity to learn from each other's past successes and failures.
I seek your support and vote in the forthcoming election to the Board to effectively put into practice these learnings and present membership concerns to the Board. In addition to raising any new issues brought forward by you, my focus would be on preparedness for a COVID surge, gradual roll out of an effective PCN network and participation in an Equity, Diversity and Inclusion (EDI) program to ensure that we can all work in a safe, equal, open and non-discriminatory environment to enable us to achieve our true potential and make patients and personal outcomes better.
NITASHA PURI
Think global, act local. To me, the Vancouver Division of Family Practice (VDoFP) embodies this important idea, and I am excited to re-apply for a position on the Board of Directors.
I have been fortunate to serve on the VDoFP's Board for the past four years. In this period of time, the organization has become a key player in primary care reform and advocacy, while continuing to support members in their day to day clinical practices.
As we participate in this monumental and longstanding change, that too amidst the ongoing COVID-19 pandemic, it is important to have a board that is stable and has institutional memory. If I were re-elected to the Board, I would bring the four years of experience and continuity to this exciting period of change, as well as passion for priority areas such as supporting diverse family practices in becoming patient medical homes, centering integrated care practices and trans-disciplinary relationships, as well as the social and systemic determinants of health that affect our patients in primary care. In addition to this, I would bring lived experience of being a racialized physician who works with racialized populations to the table, which is advantageous as our organization works toward anti-racist structures and practices.
I recognize that the governance role requires a certain skill set and perspective, and am excited to further develop my ability to ask deep questions, examine multiple perspectives, and keep members and their interests at the centre of the decisions that I participate in.
As a family physician in my first ten years of a focused practice in mental health and addiction, I have had enough time to develop familiarity with the system and remain up-to-date with current evidence. In addition to clinical work and my experiences with governance on the VDoFP Board, I value research as advocacy and am a faculty at the University of British Columbia. I have been lucky to have mentors in and practiced skills of communication, policy making, and advocacy, and am a member of the CMA MD-MP Program and various guideline committees that are developing policy and system change around the opioid crisis. I feel that I have the clinical, research, committee, and life experience that would allow me to be a well-rounded member of the Board.
Thank you for considering my application to represent our members and participate in governance at the VDoFP. I appreciate your support and solidarity, and look forward to working together.
APPOINTED MEMBERS
The following are the candidate statements for the two members appointed to the Board for a one-year term on the Board:
JANE GUSTAFSON
I have been a member of the Vancouver Division since I first began my practice in 2015. As a member I have benefited from many of the Division's programs. When starting practice, the Division was instrumental in matching me with a clinic that suited my needs and the panel optimization programs have helped me grow my patient panel thoughtfully. The first 5 years in practice events helped me build confidence in navigating the health care system in Vancouver. Most recently, I have benefited from the patient medical home program by completing my workbook and implementing several practice improvement projects.
I have worked in Vancouver since completing my residency in 2015. After briefly locuming, I established my practice in East Vancouver. I spend time teaching for the UBC Department of Family Practice as a clinical instructor. This year, I also started working in Residential Care at Purdy Pavilion at UBC.
During residency I was involved in our program's residency council and organized several events including our graduation gala.  I have a broad range of experience in family medicine (community & residential care, medical education) and I believe these experiences would be an asset to the Division as they provide me with a many viewpoints and will allow me to collaborate effectively with others.
I believe the top priorities of the Division should include:
Recruitment of family physicians to work in Vancouver. This will improve the shortage of family doctors and work to ensure every resident of Vancouver who wants and / or needs a family physician has one.
Continuing to optimize individual practices with Patient Medical Home initiatives and then ultimately working to modernize our primary care system as a whole with the creation of Primary Care networks can truly allow family physicians to deliver quality primary care to the best of our potential.
Finally, the Division should continue to prioritize creating a sense of community for Vancouver's Family Doctors. Community care can sometimes be isolating for Family Docs, especially in these times, and through the Division we are able to feel connected to other members of our primary care community.
EAMONN ROGERS
I have been a member of the Vancouver Division of Family Practice since I completed my residency just over 6 years ago. So far I have been engaged as a user of the Division resources, from Pathways to the Patient Attachment Initiative to the excellent CBT Skills Group. I am excited for this chance to increase my level of engagement to a more involved and comprehensive role.
I currently practice comprehensive family medicine, mainly in a group practice setting using a fee-for-service model. I provide a good degree of maternity care based out of my practice which sees me at BC Women's for deliveries and other intrapartum care. I am actively engaged in post-graduate resident teaching through most aspects of my work though more formally as a supervising clinician at the UBC resident-run clinic an afternoon per week.
My governance experience goes far back to my residency as a board member of the Resident Doctors of BC. In the past 6 years I have gladly been pulled into various working groups and committees at the community and facility levels. More recently I have joined the leadership of the Department of Family Practice at BC Women's as Assistant Head responsible for training and education.
While maintaining its current roster of practice-enhancing offerings, the Division is in the midst of rolling out its largest initiative to date, the Patient Medical Home. This is going to be the number one priority for the near future, especially in light of the challenges this pandemic contributes, as it targets many needs of family practice – from envisioning models of practice new graduates would actually want all the way to transitioning the retiring docs and their practices. We also need to make sure that the services and tools we have come to integrate into our practices are maintained and continually improved. Lastly, we need to continue engaging our membership to determine where the frustrations are and how we can alleviate them.
Outside medicine I am a keen canoeist and skier, those both of those pursuits have taken the backseat to my young family, though it won't be long before I get my toddlers in skis and on the water.
The Voting Process
Directors will be elected by the membership through an electronic voting process facilitated by www.simplyvoting.com. Members eligible to vote (actively practicing members and residents) were sent an email on October 1, 2020 with a unique link to access their online ballot.
The voting period is between Thursday, October 1 at 12:00 am PT and Thursday, October 15 at 11:59 pm PT. Election results will be announced and ratified at the AGM, taking place on the evening of Thursday, October 22, 2020.
Annual General Meeting Registration
This year, our AGM will take place on Thursday October 22, 2020, at 6:00 pm PT. Due to the ongoing COVID-19 pandemic, this year's AGM will take place virtually via Zoom.
While we are not able to meet in person this year, we are excited to invite you to our Virtual AGM with special guest, Dr. James Makokis leading us in a dynamic discussion on equity, diversity and inclusion. This is an interactive session and participants are welcome to submit questions for James through our open platform. As we are not able to gather in person at a fun venue with delicious food, registrants will be emailed a food voucher. Please contact us if you would like to opt-out of receiving a voucher.
To register for the AGM, please click here. Please continue to check this page and our member Fast Facts newsletter for updated information.